"Telepresence avatar robots (abbreviated as telerobo)" enable real-time communication while sharing experiences with local people by transferring to robot avatars in remote locations.
It is widely used in various fields such as business, education, tourism, architecture, events, medical care, and nursing care.
The market size is expanding year by year. is expected to reach $2022 million in 2027.
This time, we will introduce what a telepresence avatar robot is, the products handled by iPresence, and case studies.
What is a telepresence robot?
A telepresence avatar robot is a robot that combines teleconferencing + robot + remote control technology.By combining remote control and robot technology, it is possible to have a presence in a place far away from where you are now.

What can be achieved by introducing a telepresence avatar robot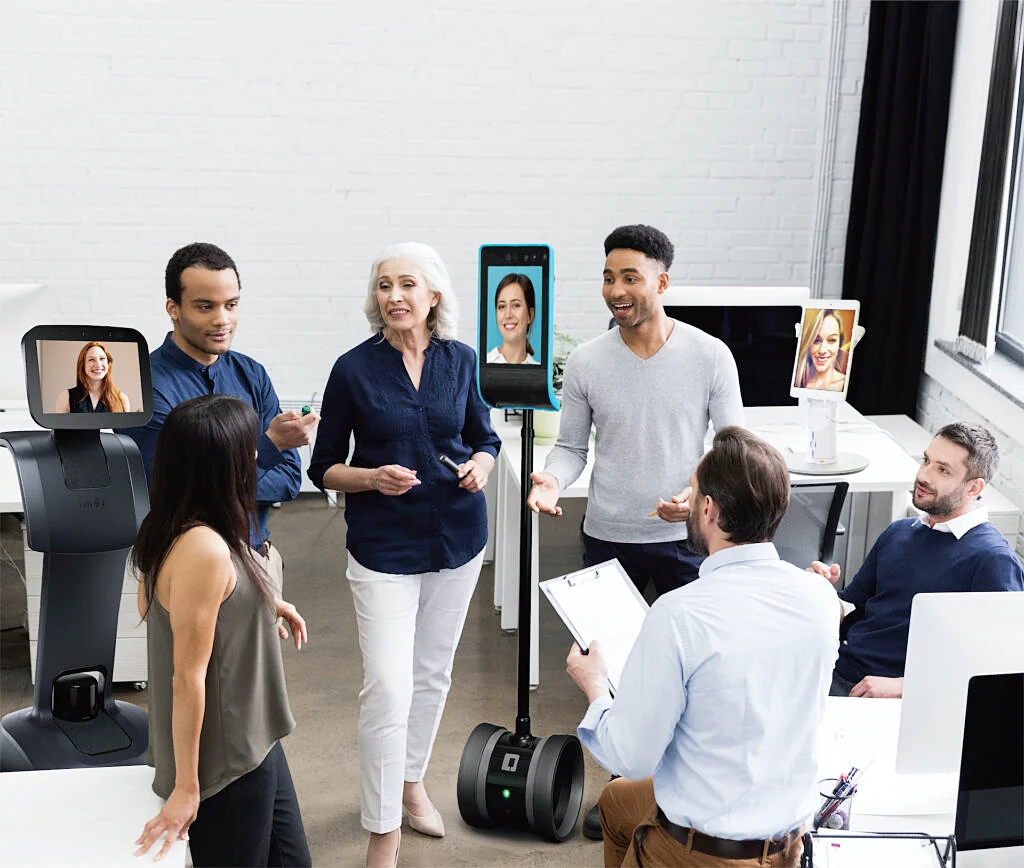 A telepresence avatar robot (hereinafter abbreviated as telerobo) has a display such as a smartphone or tablet attached to its head. (*Display integrated type is also available)
This display allows video conferencing and remote travel.The user remotely controls the robot on the other side while conducting a video conference with a smartphone, tablet, PC, etc.This gives you the freedom to decide who to communicate with and where to go.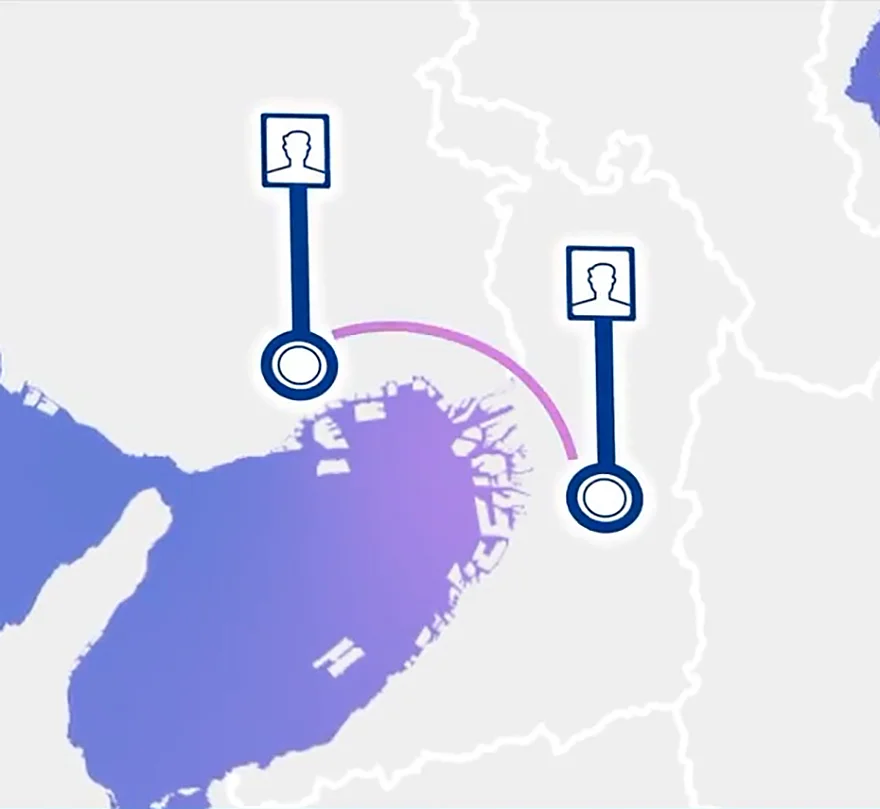 Unlike conventional video conferencing systems, robots can communicate by walking around different places as avatars and conversing with each other.Both the other party and you can feel "as if you were there", such as an unprecedented presence and presence.
If Telerobo is installed in different places and can be connected at any time, you can access (teleport) multiple spaces while switching the connection between Telerobo and enjoy communication in various places.
In addition, the spread of Telerobo will make it possible to:
Remote participation in events such as exhibitions
Non-face-to-face and non-contact support in the office
Remote class participation in the field of education
Remote visitation in the medical field
Remote travel to tourist destinations
Telerobo has evolved rapidly over the past few years, and some have the ability to operate autonomously, equipped with artificial intelligence (AI).
Future robots are expected to evolve further, mapping space and avoiding obstacles while driving themselves between rooms and robot docking stations (storage and charging locations). .
Telepresence avatar robot provided by iPresence
We will introduce the appearance and shape of Tele Robo, using examples of products provided by iPresence.
Self-propelled AI-equipped telepresence avatar robot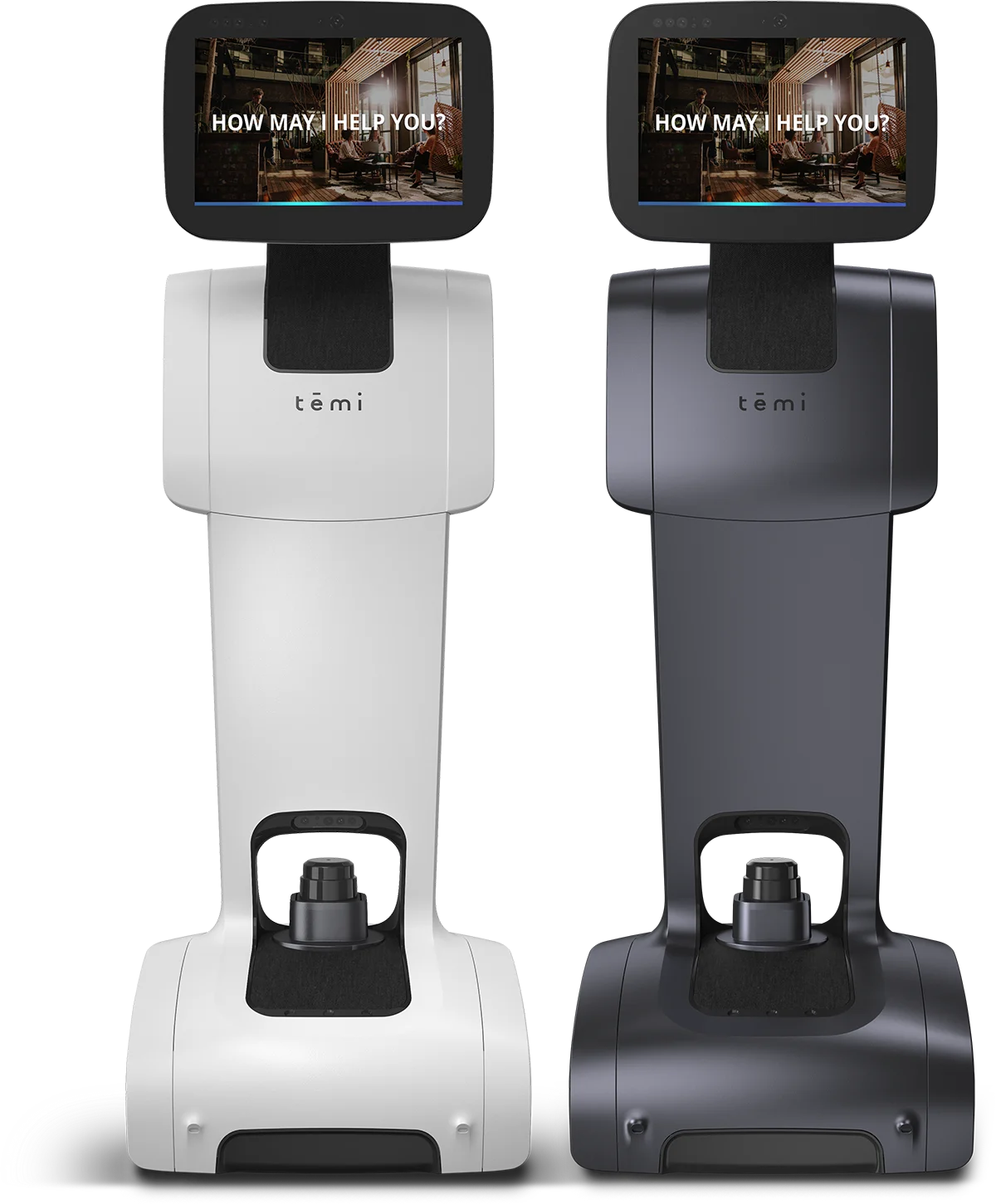 temi(Temi)
AI-equipped autonomous mobile telepresence avatar robot "temi".Equipped with various extended functions, AI generates a bird's-eye view map of the room using a distance measurement sensor, and automatic movement is possible with a single click.There is also a follow mode that automatically follows the person in front of you, giving you a new remote control experience.
Go to product detail page
Self-propelled telepresence avatar robot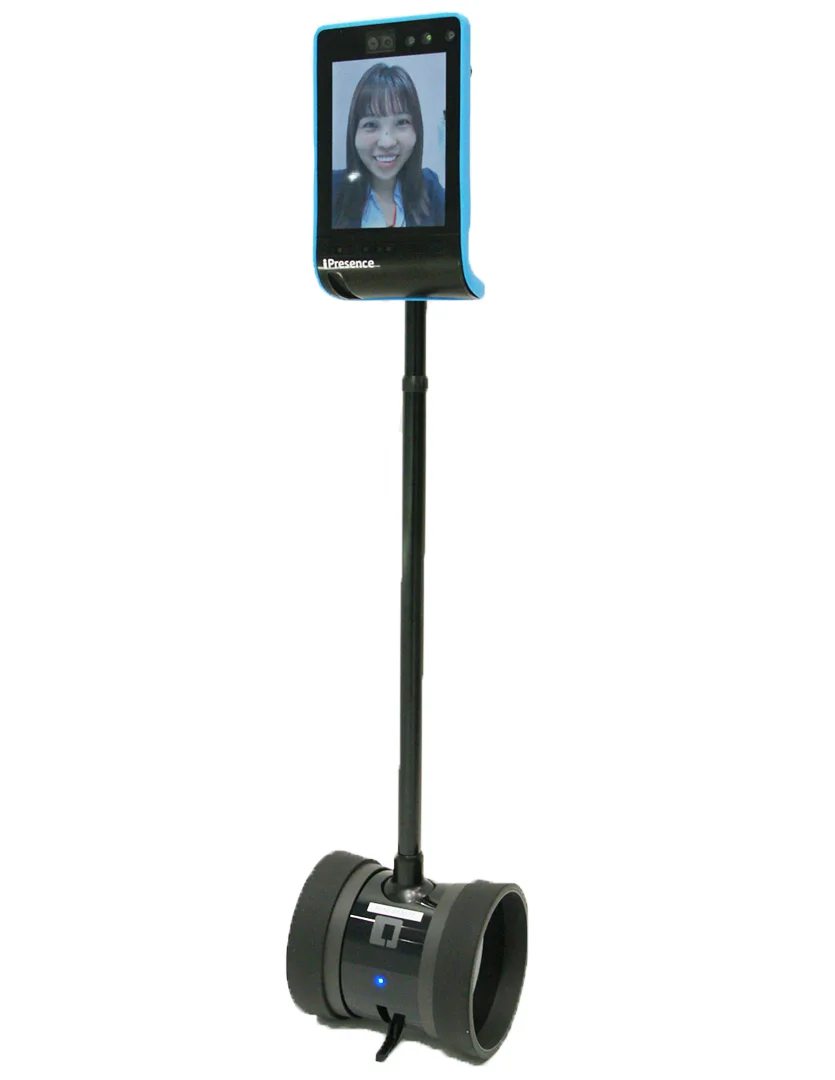 Dual3(double three)
Next-generation telepresence avatar robot "Double3" capable of remote control and video chat.It is compatible with multiple devices and can be operated simply from your favorite terminal.
Go to product detail page

Ohmni(Omni)
Communication robot "Ohmni" using cutting-edge technology.Accessible from anywhere in the world with one click, you can freely watch the scene you want to see and go to the place you want to go.No need to set up your laptop/tablet or stop working to answer a call.
Go to product detail page
Desktop telepresence avatar robot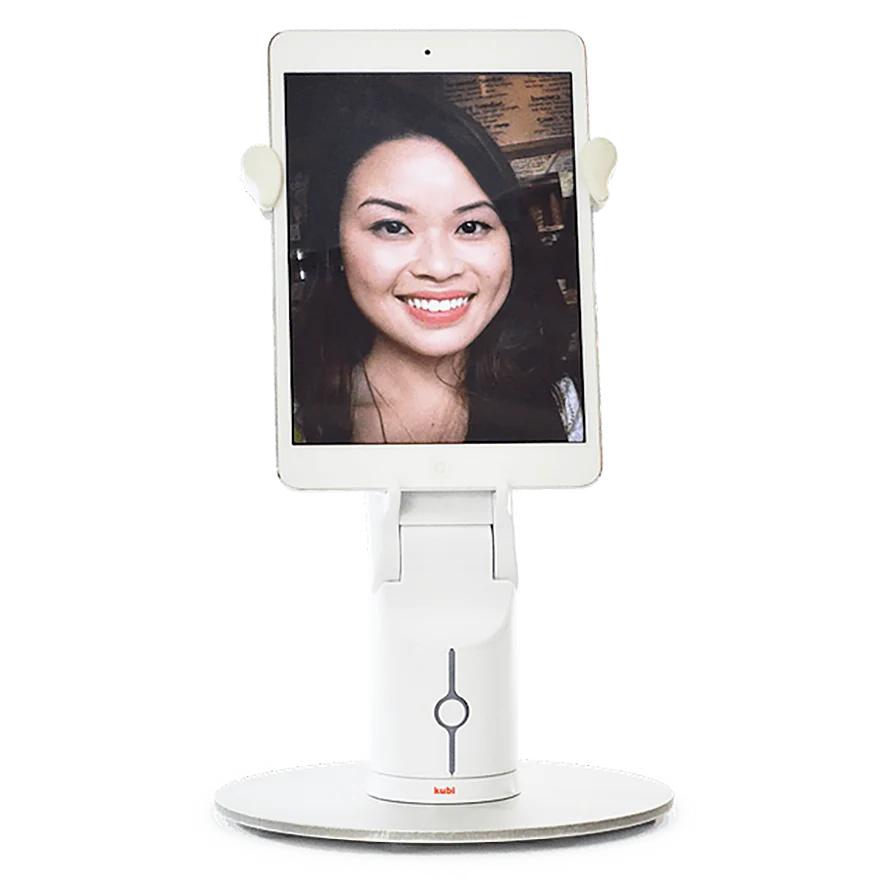 kubi(cuby)
300 degrees left and right, 90 degrees up and down, telepresence avatar robot "kubi" which is the cheapest and easy to use.By connecting your tablet device and kubi and using a dedicated app or a third-party videophone app, you can feel as if the person you are calling is right in front of you.
Go to product detail page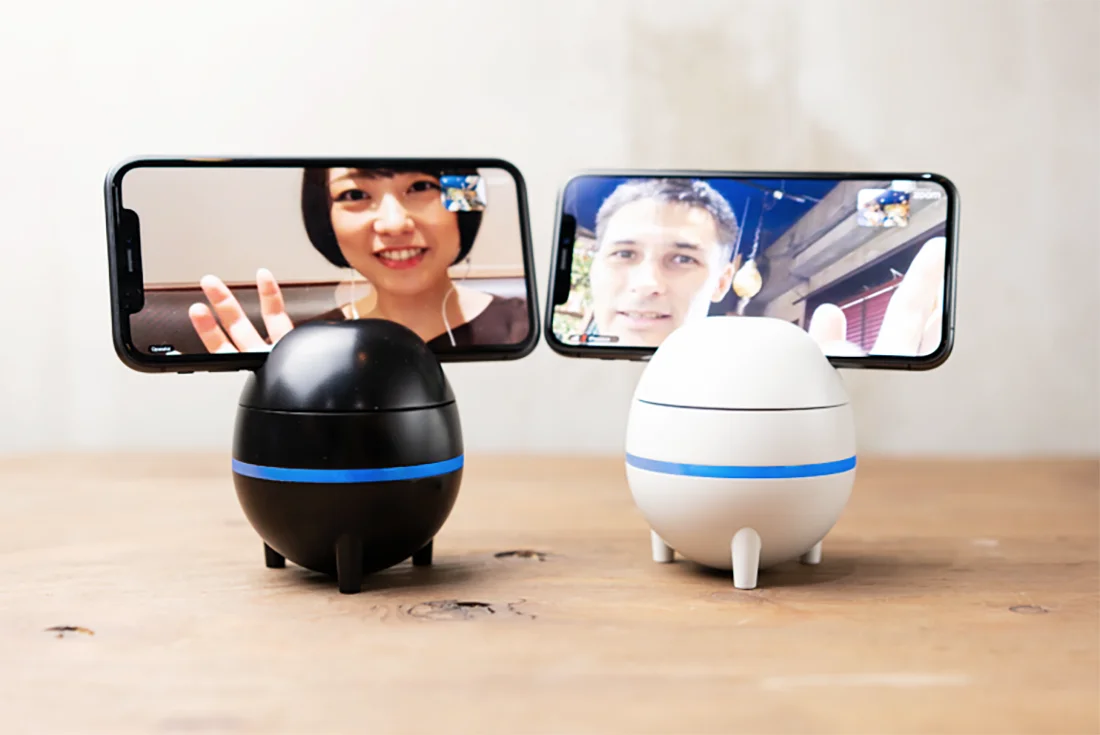 moving telephone telepii(Telepi)
The simplest small video chat telerobo "Telepii".By simply placing a smartphone connected to video chat, you can remotely look around freely in 360 degrees (180 degrees left and right).Teleport your presence and experience the feeling of being in the same space as the other person.
Go to product detail page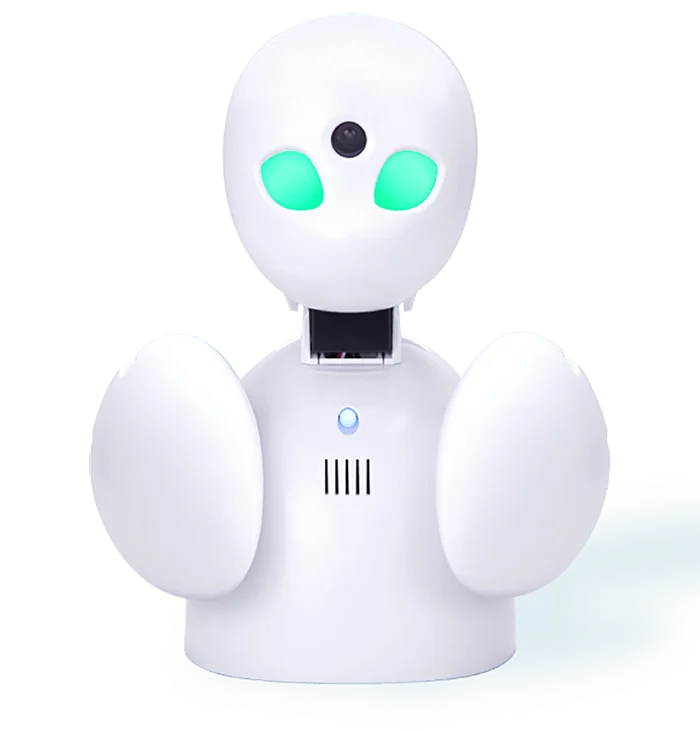 Orihime(Orihime)
An alter-ego robot that can overcome distances, obstacles, and common sense until yesterday."OriHime" is another body for those who cannot go where they want to go due to physical problems such as child rearing, moving away from home, hospitalization, etc.It can be operated just by connecting it to a power supply, and no complicated settings are required.
Go to product detail page
For detailed product information (price, performance, size, etc.), please see the product page.
These are the 7 types of tele robots provided by iPresence.Telerobo with various shapes and sizes and equipped with different functions is active day and night in the market.
By using Telerobo, communication becomes smoother and richer, and by making new attempts, life choices increase, and everyday life becomes easier.
At iPresence, we combine these telerobo and remote communication technologies with a variety of services to develop and provide remote experience methods, and are committed to DX (digital transformation), Japanese culture, and regional revitalization projects. increase.
Use Case of Telepresence Avatar Robot
Educational institution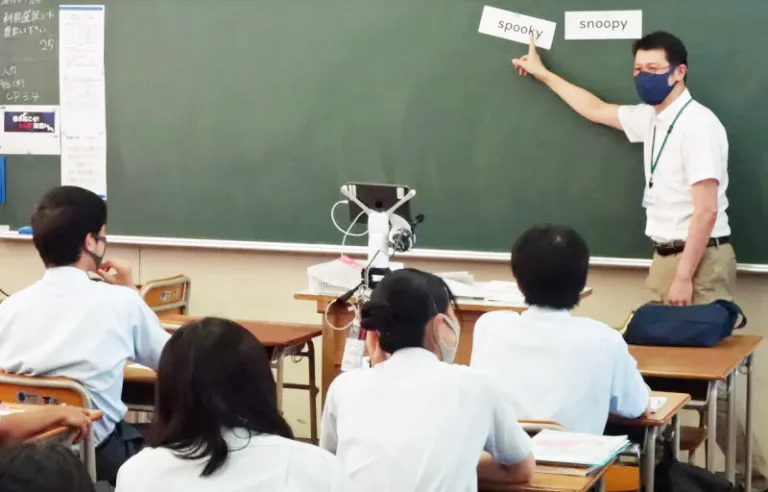 Kobe Municipal High School
Access to kubi installed at a high school 15 minutes on foot from a building in Kobe city and conduct a demonstration experiment of participating in remote classes.Students connected to the school remotely operated the kubi and could look up, down, left, and right at their own will to see the blackboard in the direction they wanted, and enjoyed remote communication with friends during breaks.
Medical / nursing care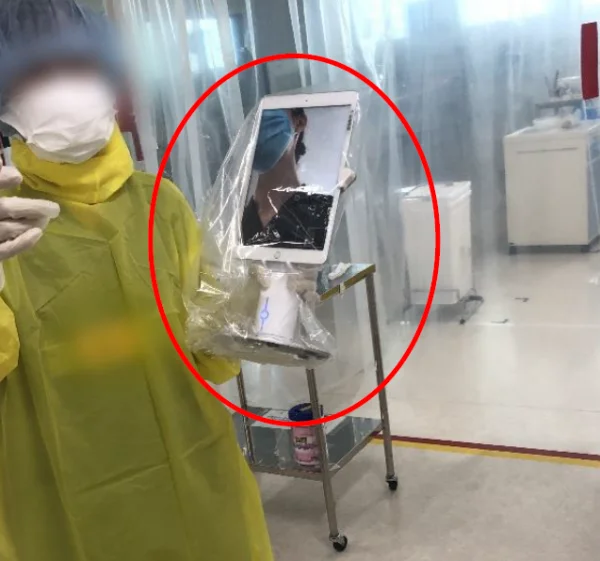 ICU (intensive care unit)
Using kubi in the ICU (intensive care unit), we conduct remote visits between corona patients and their families.Due to infection prevention measures, it is not possible to meet face-to-face in the hospital room.As a new attempt, we have provided special care that allows hospitalized patients and their families to interact with each other using kubi.
Telecommuting/remote work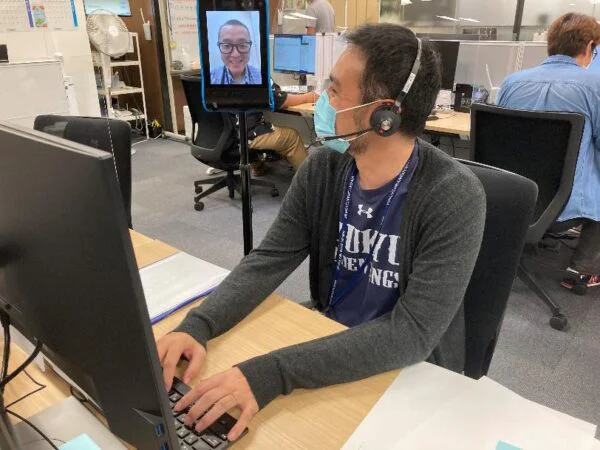 WOWOW Communications Co., Ltd.
Introduced Double3 and kubi to consider telecommuting for administrators and new usage methods.We heard that by incorporating kubi into group work training, the instructor was able to listen to the content of the discussion without having to go nearby, and was able to convey more specific feedback.
Click here to download the PDF document