What is Double3?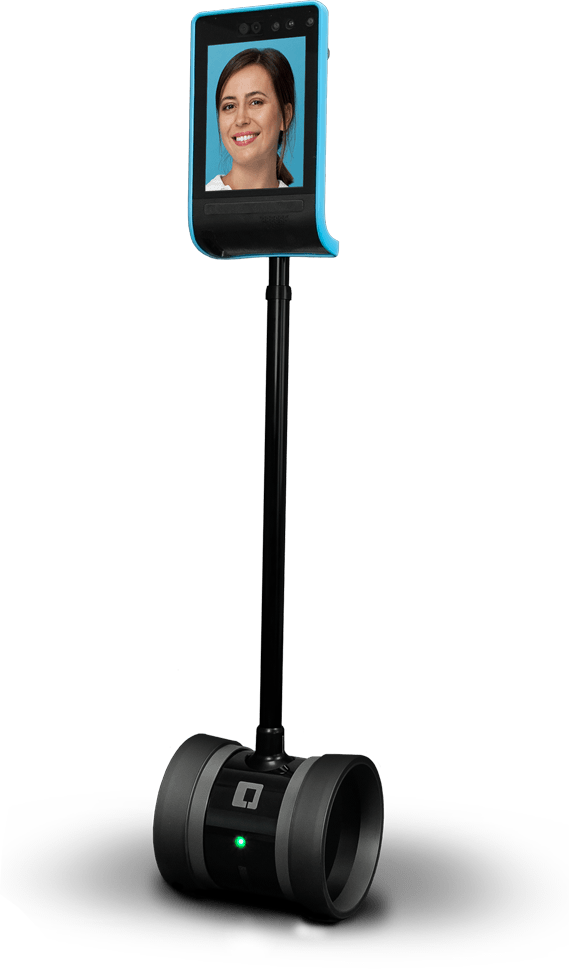 A stylish form equipped with a unique device on a wheel-shaped robot base.A next-generation telepresence avatar robot capable of remote control and video chat.It is compatible with multiple devices and can be operated simply from your favorite terminal.The image of the operator projected on the screen and the self-propelled robot base that freely walks around is particularly eye-catching, and we have received many inquiries from business owners and organizations who want to try something new.
Existing video chat tools don't communicate well
I don't want to bother others with on-site management
I want to entertain remote attendees at events
By introducing Double3 to people who have such thoughts, we can provide solutions that satisfy them.
Double3 not only looks gorgeous, but also has excellent camera performance, convenient functions, and robustness, so it is used in every scene.
Usage scene of Double3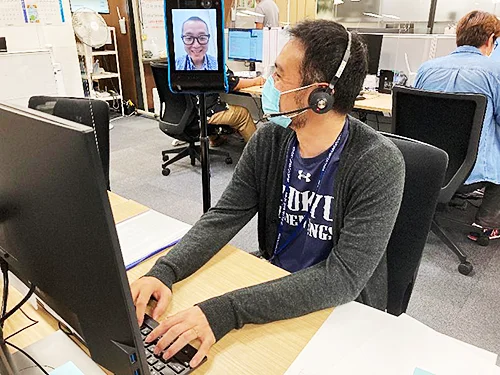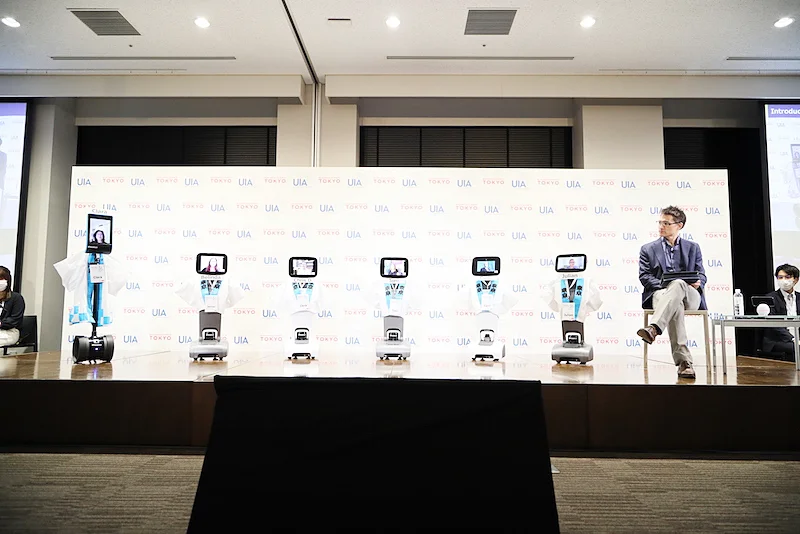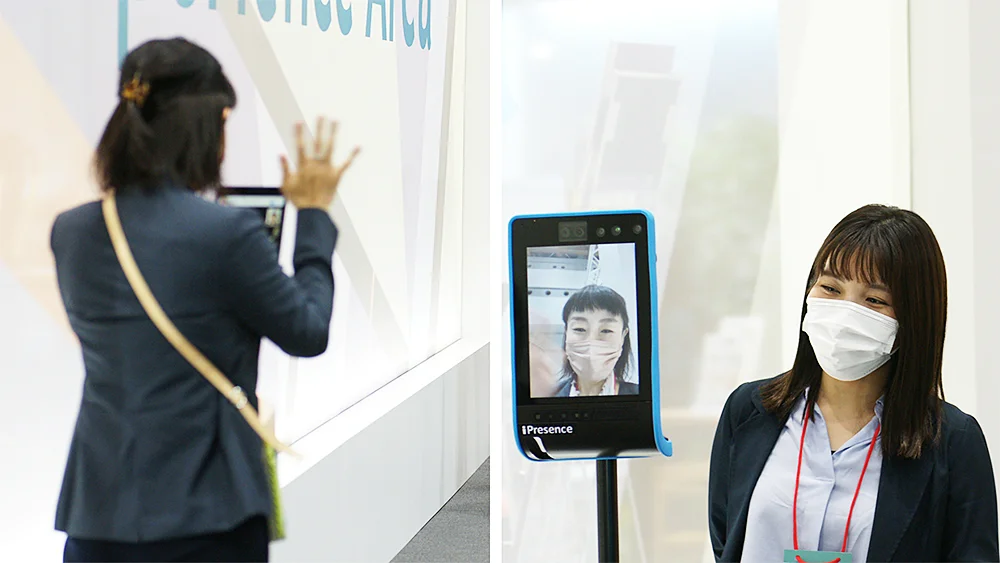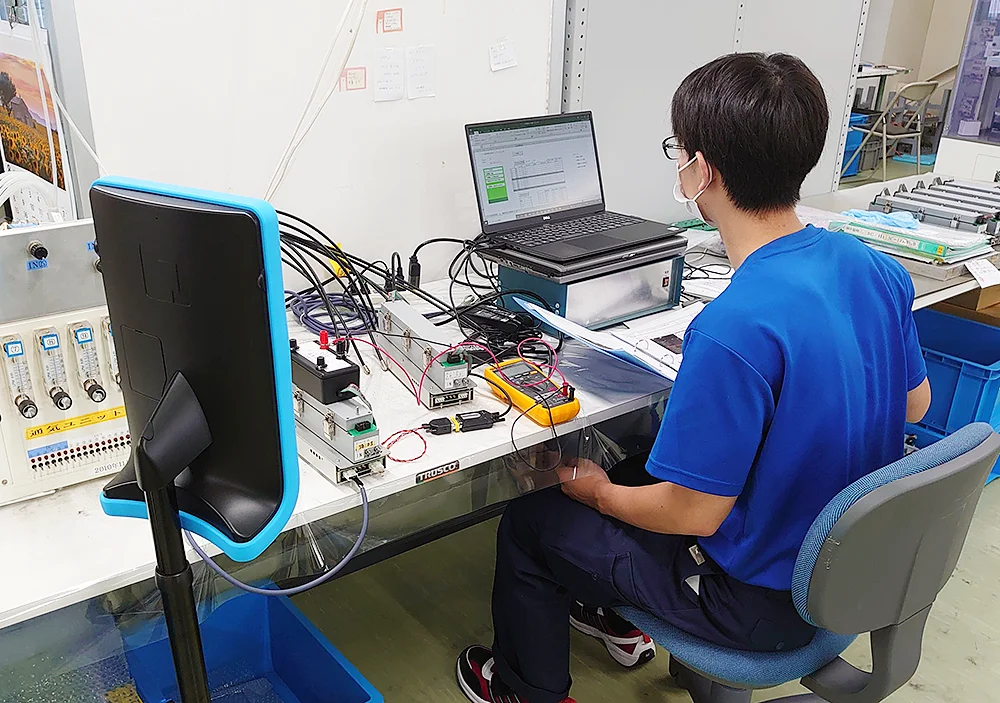 Features of Double3
1
Move easily with one click
Double3 has a "Click to Drive" function that allows you to move to any location with a single click.
Dots are displayed on the screen for the automatically recognized ground, and when you click on it, the main unit automatically moves around obstacles.Even if there is a person or a wall, it will automatically recognize it, so it will not bump into you.
You can also move with the keyboard, so please choose the one you like.
2
great camera features
The camera installed in Double3 is a high-performance PTZ camera that can control wide-angle, zoom, and swing control.
If it is difficult to see the object on the basic wide-angle screen, you can use the zoom function to see the object up close.If you want to keep the information on the screen, you can save a high-quality screenshot with the "camera shooting" function.
3
Operate from a browser on multiple devices
Double3 can be operated from anywhere in the world using a browser from a PC, smartphone or tablet.
No need to download any special software or apps.You can log in to Double3 on your favorite device and freely operate and communicate remotely.
Product specifications of Double3
6 beamforming mics
Equipped with 6 microphones, you can hear people from a distance and reduce background noise.This integrated audio system facilitates two-way conversation.
double 2 improvements
Double3 is fully integrated hardware. No iPad installation, Bluetooth pairing, or accessories required, much easier to set up.Just attach the double 3 head to the robot base with one bolt and it works fine.Moreover, thanks to obstacle avoidance, driving has become safer, easier and more reliable.
developer friendly
The Developer API allows you to build customized applications for Double.Modular subsystems allow developers to choose the functionality they need for their applications.A layered architecture provides hooks to sensor data and autonomous functions at different levels.A variety of expansion ports and mounting points allow for additional hardware.
Forward thinking and backward compatibility
Double 3 is designed with future features in mind.Over-the-air updates enable new features over time. The Double 3 Head is also backward compatible with older Double2 robot bases.
Understanding and planning routes with automatic mapping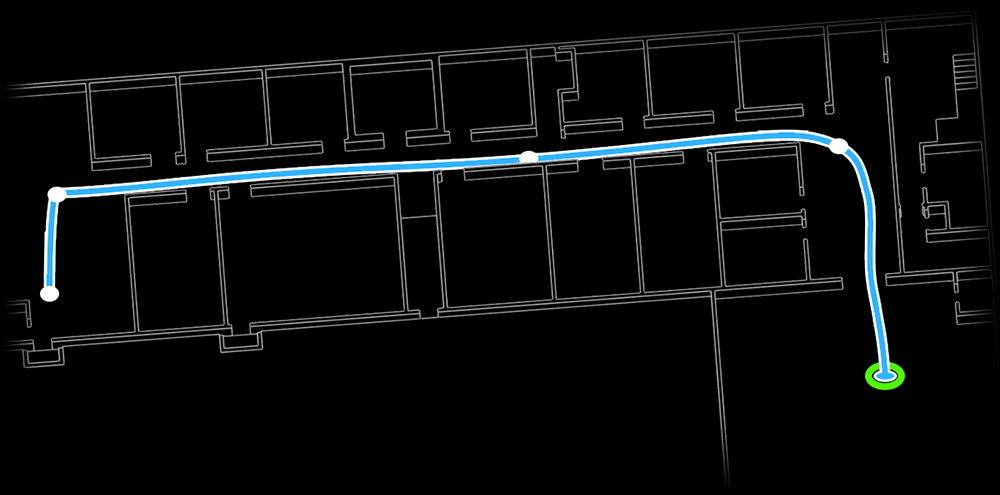 Scheduled to be added to Fleet Management
fully integrated hardware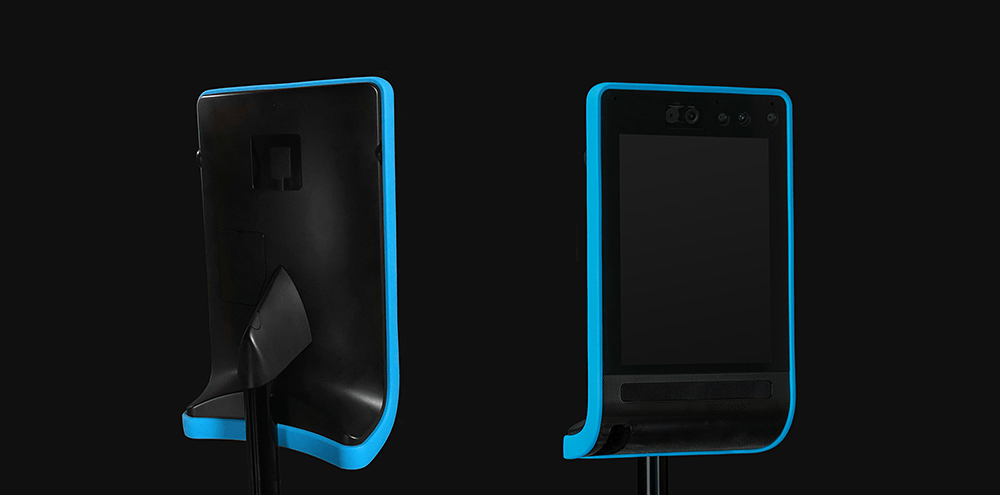 Easy setup and configuration
The all-new Double3 head is designed to be robust and reliable in large scale deployments.
Equipped with advanced sensors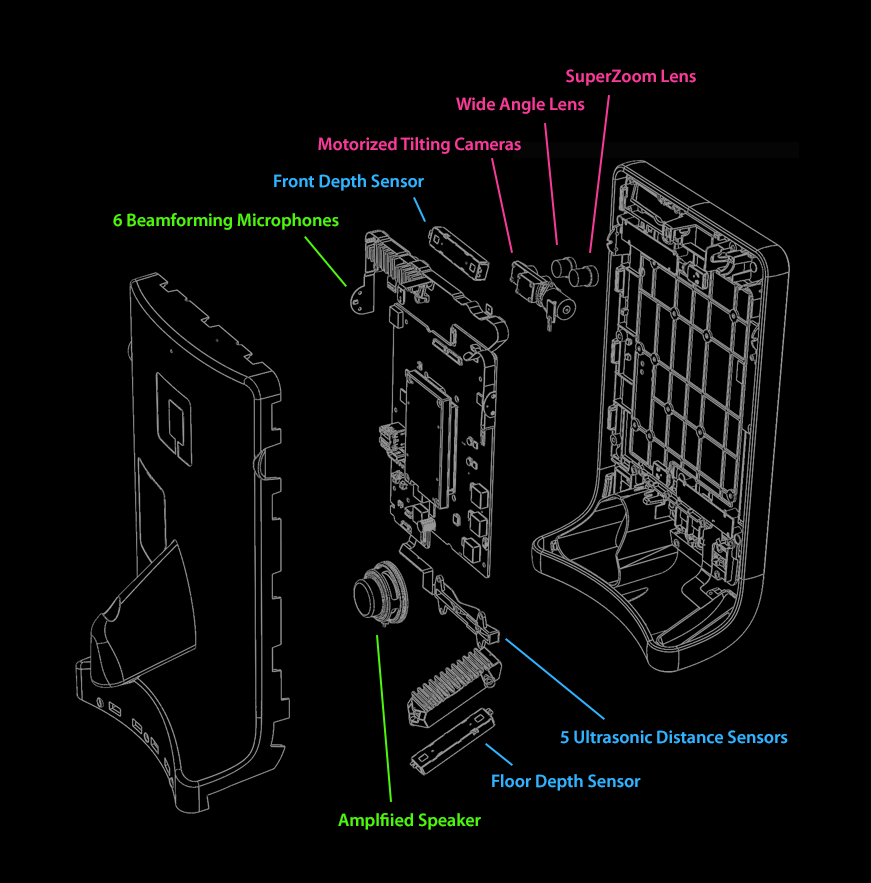 driver app
Drive Double from anywhere in the world via Mac, PC/Windows, iPad, or iPhone.
Mac and PC require Google Chrome or Firefox. iPad, iPhone, and iPod touch require iOS8 or later.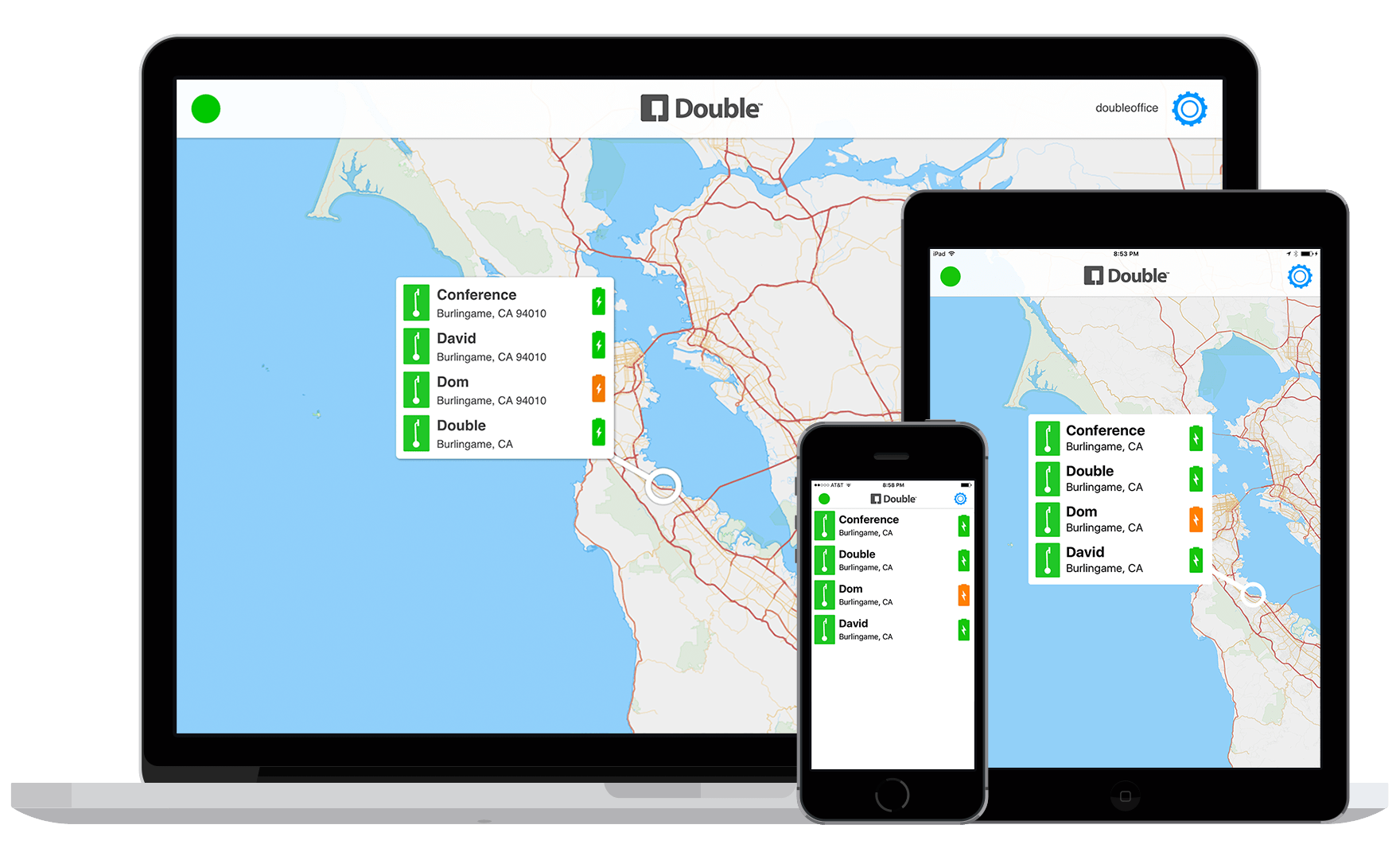 Use case of Double3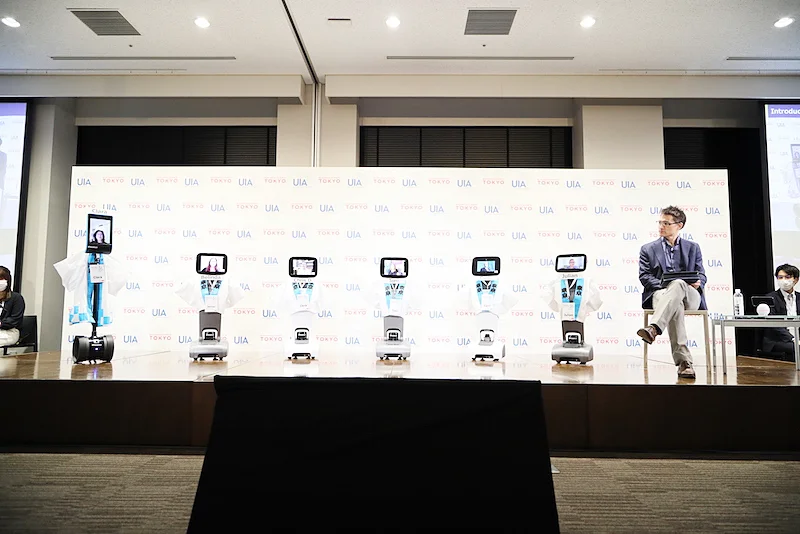 Union of International Organizations (UIA) / MICE
The Union of International Organizations (UIA) held the first international conference for the Asia-Pacific region, "UIA Associations Round Table Asia-Pacific," in Tokyo.Providing a hybrid interaction experience on/offline
See case details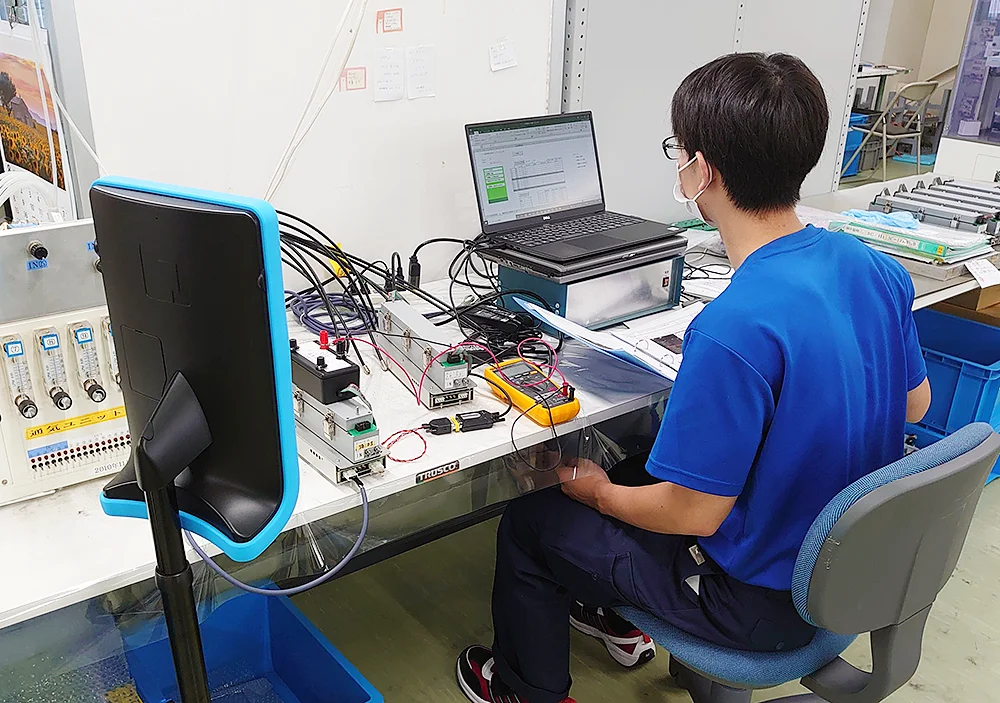 Komyo Chemical Industry Co., Ltd.
Achieving remote production management and work training at a measuring instrument manufacturing factory
See case details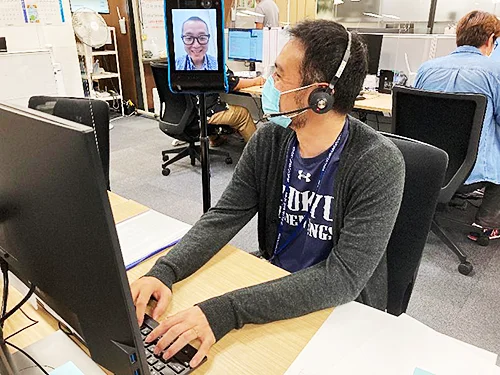 WOWOW Communications Co., Ltd.
Achieving remote training and management ahead of contact centers
See case details
Product Information
hardware
software
System features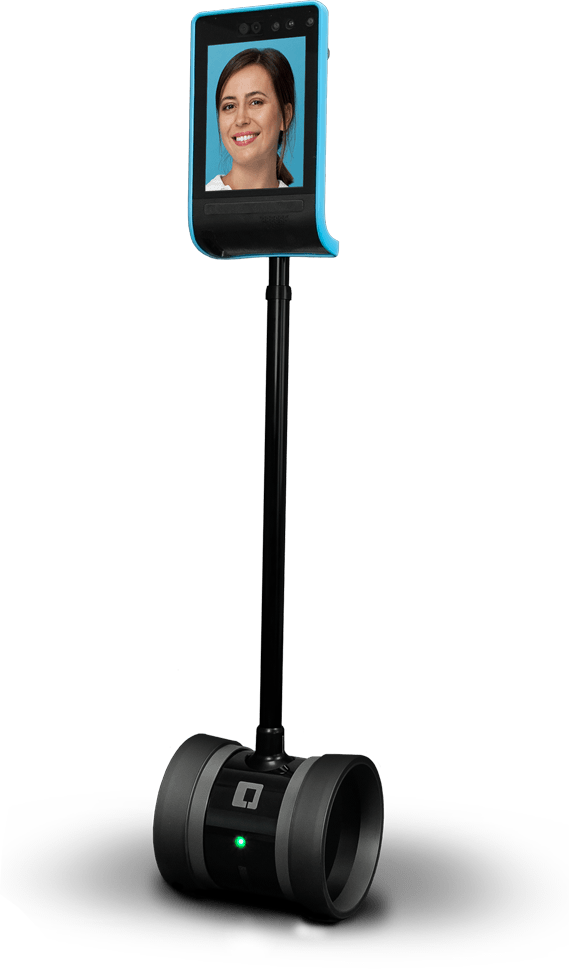 Dual3
Success Plan
(main unit purchase/system/support/equipment maintenance 1 years)
3 year pack 120 million yen (132 million yen including tax)
After the third year 0 yen / year
Camera
2 x 13 megapixel integrated pan/tilt/zoom modules
- 1 super wide angle lens, 1 super zoom lens
-30FPS and night vision mode
audio
6x digital microphones with beamforming
8w full range speaker
Sensor
2 x Stereo Vision Depth Sensor (Intel® RealSense™ D430)
5x ultrasonic rangefinder
2 x Wheel Encoders (2048 PPR each)
1 x inertial measurement unit (9 DoF)
display
9.7-inch multi-touch LCD with LED backlight
Remotely adjustable height (47" to 60" height)
Processor, memory and storage
NVIDIA® Jetson™ TX2-4GB System on Module
-256-core NVIDIA® Pascal™ GPU architecture
- Dual-core NVIDIA® Denver 264-bit CPU
- Quad-core ARM® A57 complex
-4GB 128-bit LPDDR4 memory
-16GB eMMC5.1 flash storage
Wireless connection
Wi-Fi - Intel Dual Band Wireless AC (2.4GHz, 5GHz)
Bluetooth 4.2
Power Input
4 hours run time, 2 hours charge time Li-ion
Color
User-replaceable silicone trim (5 colors available)
Expandable locations for developers
2x USB 3.2 SuperSpeed ​​ports
Hardware mounting points on top and back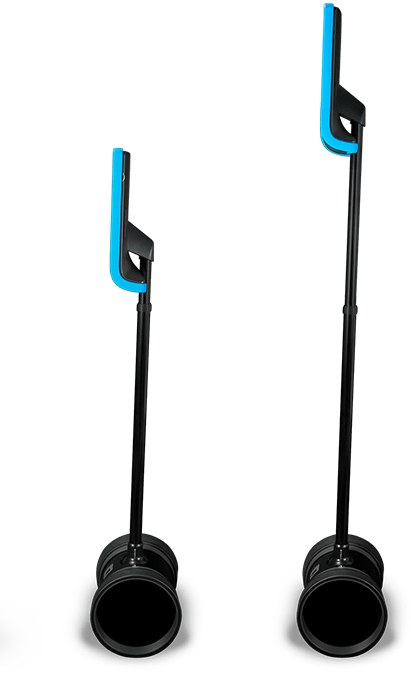 Dual3
Core system
Unlimited time
Click-to-Drive
mixed reality video
Comprehensive PTZ (Pan/Tilt/Zoom) function
Height adjustment
Lateral stability control (LSC)
Collaboration function
Multiple driver accounts
visitor pass
Screen sharing (robot screen from Chrome)
Multi-viewer video (up to 5 simultaneous viewers)
video protocol
WebRTC 128-bit AES encryption
Supported driver interface
A Mac or Windows PC with Chrome, Firefox, or Safari
iPad and iPhone, or Android with Chrome
fleet management
User account management
Scheduled access control
Call quality report
Aggregate all accounts by email domain
Google Apps single sign-on (SSO) integration
branded subdomain
branded user interface
basic
professional
one-to-one call
Screen sharing
Multiviewer call
visitor pass
unlimited users
robot management
User access management
SAML2 single sign-on
(Ping, Okta, Azure AD, etc.)
Google GSuite single sign-on
Calendar: regular access
Create a visitor pass remotely
Call history
Call quality report
magic email domain
multiple admins
branded subdomain
Branded driver user interface
brand double 3 wallpaper
Fleet REST API
On-premises TURN server
Professional billed annually for $79.20/month/robot (or $99/month)
At the time of purchase, the system usage fee, shipping fee, and annual remote support fee will be included in the above unit price (Success Plan).
Success Plan includes running costs for 3 years.
Contact UsIf you can consult us about your usage environment and purpose from ", our consultant will propose the optimal setup.
Supported apps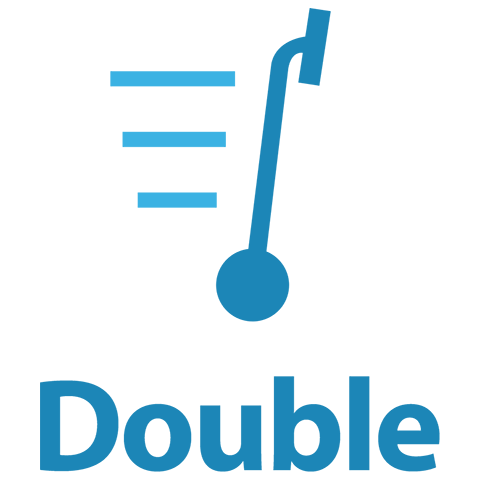 FAQ
Will it fall over even if the power is turned off?

Will not tip over.
Need a display for your robot?

No, it's ready.
Is auto answer possible?

It is possible.
Can multiple people participate in a conversation?

The robot can be operated by one person (one terminal), but multiple people can participate in the video chat.
Is security guaranteed?

Information is basically encrypted using the P2P (peer-to-peer) method.
What is the difference from normal conference system?

You can move around the place from a distance, so you can capture the entire space and feel as if you are there.
Is the app a dedicated app?

Please use Double3's unique interface.
What conference system can I use?

Please use Double3's unique interface.
What is the connection distance?

As long as you have an internet connection, you can connect with the world.
Is it easy to use?

Yes, it's easy.Combined with a click-to-drive interface, obstacle avoidance, and PTZ-enabled video, it offers a fully immersive remote experience for experienced users as well as novices.
Can I use it immediately?

Yes.
Is it battery operated?

Yes.
What are some examples of implementation? (Usage plan?)

As a telework to the office.Participate in a remote event from a remote location.It is used in various situations such as remote school participation.
Can it be operated from a PC?

Yes. It is possible.
Can you zoom?

Yes. It is possible. It has two 2-megapixel cameras with a very wide field of view and multiple levels of zoom.
Can the height be adjusted?

Yes, remote adjustment of 120-150 cm is possible.
Can I choose the head color?

Yes, you can choose from 5 colors (blue, pink, green, red, black).
Can the silicon cover of the head be replaced?

Yes. It is possible.
If I own a Double2, can I use it if I just replace the head?

Yes. It is possible.