[I felt the diversity of temi] What happened during a junior high school student's one-day work experience!
A junior high school student gave me a one-day work experience during the summer vacation at the company!Below, I wrote what I felt at that time!
"Today, I was allowed to enter the office as an experience.
The first thing I thought when a customer came and used temi was that it was a new kind of conversation.
This is because I thought that temi was not only able to speak, but also incorporated the new field of movement into the tool of calling.
I think the newest thing is calling while looking at the other party's face.
In the case of this call, there are at least two people, so you can't move from the spot, but this time, I thought it was a completely new thing that even one person can do.
What this means is that if you put this temi somewhere, you can go far away in the form of sightseeing there.
I think this is very helpful for people who can't go outside for various reasons.
I believe this applies to schools and workplaces as well.For example, children who are fighting illness, I think it is difficult for them to make up for the delay in their studies because they did not go to school.
However, I can't go to school with my fighting illness.In such a case, I think that if you use temi, you can take classes.
I've never been sick enough to be hospitalized, so I can't say for sure, but I think it's stressful.
I think that such things can be resolved by going to school and meeting with friends.
I think it's a very good idea as the number of people who can come to the hospital room is limited because it's the season.
In the sense of a workplace, for example, I thought it could be used as a guide for customers, such as restaurants and clothing stores.
For example, if you are feeling unwell from home, you can use temi to guide you.In this way, I thought that temi has diversity. 』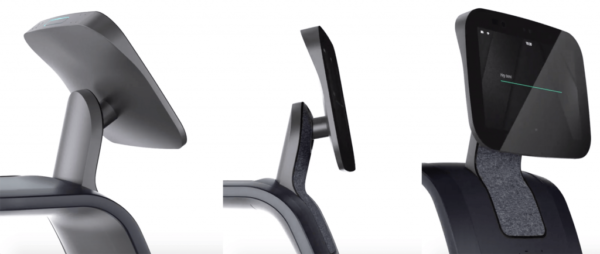 Thank you very much for today! !