Interview with the person in charge of service development What is "Tele Robo School Participation Service"? │Provide independent participation in school life by connecting the hospital room and the classroom
Telepresence avatar robot (Tele Robo)"Tele Robo School Participation Service" provided by iPresence, which develops hardware and software, in partnership with multiple businesses.
There are many things to worry about, such as what kind of initiatives they are doing, what kind of people are supporting them, and the process of introducing them.
This time, iPresence's writer (in charge of writing articles) "Rikki" interviewed Maruyama, who is in charge of service development, about his concerns about the telerobo school participation service.
Case Studyis spreading all over the country, but there is still a current situation that is not well known.I would appreciate it if the people involved in schools and hospitals in particular would be able to know about it.


(Photo left: Maruyama, Photo right: Rikki)
What is Telerobo School Participation Service? │Participating in the space of school life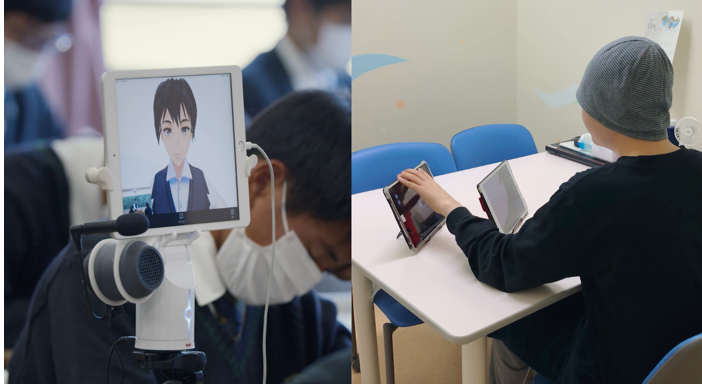 Rikki:
Maruyama-san, thank you for your interview today!
Maruyama:
Yes, thank you very much.
Rikki:
First of all, what is the "Tele Robot School Life Participation Service" planned by iPresence?Please give us an overview.
Maruyama:
understood.
As an overview, children who cannot go to school due to long-term medical treatment, etc., can participate in school life from a remote location other than school, such as a hospital or home, using a telepresence avatar robot. It is a service that can
What is Telerobo School Participation?
https://teleroboschool.com/
As a point, it is not a remote class but the word "school life participation".
Partly due to the impact of the corona crisis, the number of ways to receive and receive classes remotely has increased significantly.But if you just want to take classes, you can watch the broadcasts. I think it's a big point to participate in a certain thing, thing, and that space.
Rikki:
I see.Instead of watching class broadcasts or recorded videos from a fixed camera, students can remotely watch what they want to see and move freely to where they want to go, thanks to iPresence. .
Maruyama:
I agree.I think class delivery is a valuable part of class delivery, but I think that what we focus on is not just studying, but getting students to participate in things in school life.
Rikki:
Until now, I think it was difficult for children who could not go to school to participate in school life outside of class. When I see videos of kubi and temi playing an active role at school, I can feel that the times are moving forward.Both I and Mr. Maruyama are parents with small children, so it's a service that gives me peace of mind.
Maruyama:
It is just like you said.
Where is the telerobo school participation service operated? │ Hokkaido in the north, Okinawa in the south! ?
Rikki:
So, at the moment, in which region or municipality is the Telerobo School Life Participation Service operated?
Maruyama:
yes.We are a company in Kobe, and since 2020, we have been conducting demonstration experiments every year in collaboration with university laboratories.
In recognition of our achievements, there is a case in Osaka Prefecture where a child undergoing medical treatment for cancer is eligible for a subsidy when introducing equipment to a hospital for the introduction of equipment that allows them to remotely participate in school life.
From Hokkaido in the north to Okinawa in the south, the number of prefectures where it is used seems to be increasing considerably.There are many schools rather than local governments.
Rikki:
Are there more private schools?I feel that the hurdles for introduction are higher in public schools.
Maruyama:
Both are difficult (laughs), and the number of public schools is gradually increasing.
Rikki:
Hokkaido is in the north and Okinawa is in the south.
Maruyama:
I'm saying that because I don't have enough time to name all the local governments.
Not all prefectures have flags, but I have a feeling that they are gradually filling up.
Rikki:
When introducing Telerobo to a municipality far from the Kobe head office or Tokyo branch, it is difficult to provide local support.You have to go there many times, don't you?
Maruyama:
For places close to the sales office, we go to the site, but for places far away, we can respond remotely.
Rikki:
So there are cases where full remote support is provided from introduction to operation.
Maruyama:
I see.
Rikki:
I see, so you've been able to spread the introduction results all over the country.
What is the process for introducing Telerobo to schools and hospitals? │ Many walls until introduction!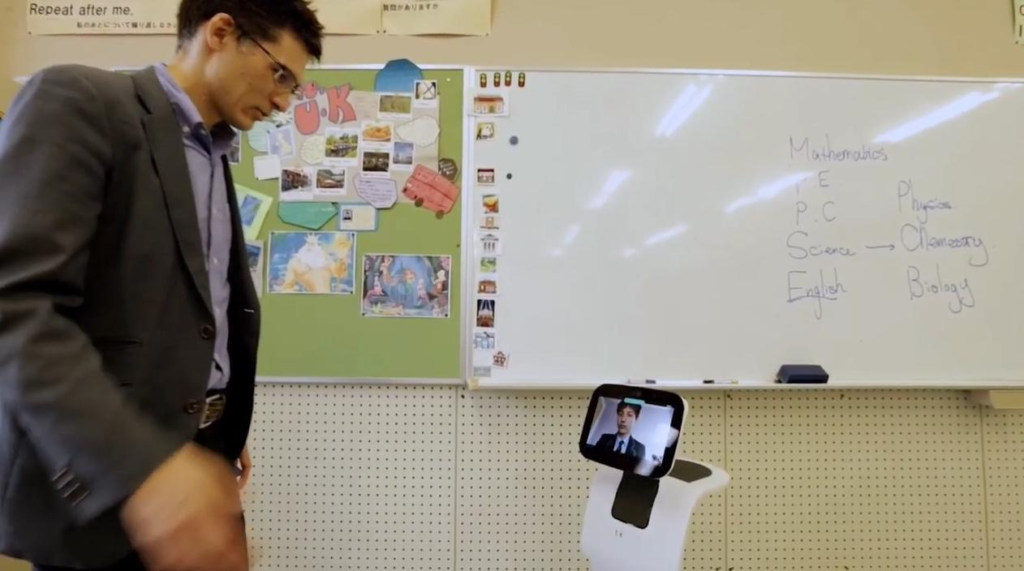 Rikki:
I think that there are many obstacles such as permission from each institution before introducing Telerobo to the educational site of the school.Please tell us about the process leading up to the actual implementation.
Maruyama:
Yes, That's right.
Even now, I'm still hitting a wall every day, but the biggest one is getting the understanding of my "previous school" (the school I originally attended).
The teacher also has about 1 to 30 students in one class, and he is very busy not only for that student but also for other students. What is it like?"
After that, since the video of the classroom is played by video chat, it is said that it is an information management viewpoint such as "How about the problem of handling personal information" and "Wouldn't the content of the class be distributed outside?"
Also, there are many barriers such as teachers who refuse IT, such as "Robots in the first place".
In the case of a former school, the final decision is usually made by the principal, so I think it's important for the principal to ask, "What are your thoughts on ICT equipment in the first place?" and "How much do you understand?"
So, I think the most difficult thing is to ask the school to which the child belongs to "please let me put the equipment" and "please support the connection".
Another issue is communication.
Even now, there are many cases where children who are hospitalized or fighting illness use it, but hospitals are very sturdy, so the internet environment is not good in the first place, and even if you go to great pains to connect, the image will be distorted. , I think that the problem is that there is no comfortable communication environment because of delays in audio.
However, due to the influence of Corona, the school will give each elementary and junior high school student a PC, so preparations for the Wi-Fi environment have progressed.However, the school has strict security, and there are problems such as people who have iPads but cannot download the apps we have prepared, or people who have downloaded them to iPads but cannot use the school Wi-Fi.
Since we can't test such things until we get permission from the school, we talk to the ICT staff of the prefectural board of education and the company in charge of communication equipment in order to connect it, but of course I'm alone. I think that many public schools are reluctant to change the safety standards of the entire municipality for the sake of the students.
I think private schools are flexible in this regard.Decisions can be made on a school-by-school basis.
Rikki:
We found that it was not an easy process with numerous barriers to implementation.Especially in public schools, there is a logic that it is not good if there is inequality in the whole municipality.
It's tough, but I hope Maruyama-san will do his best!
Maruyama:
Thank you smile)
What organizations support Telerobo School Life Participation Service? │ Powerful ally!
Rikki:
Are there any organizations or institutions that can help with this service?
Maruyama:
yes.Patient support groups and social workers who are enthusiastic about supporting sick children are supporting us.
As I mentioned earlier, there are many things that are not easy to implement, so the people who cooperate with us are truly important partners and like comrades in arms.
Rikki:
It is difficult for a single company to overcome many obstacles while undertaking unprecedented initiatives.
Maruyama:
that's right.Not only children, but also schools, classmates, guardians, teachers, children in hospitals such as doctors and social workers, there are quite a lot of characters to realize one connection.
That's why I think we need a variety of partners and understanding people.
Rikki:
I heard that JKA's subsidized project is involved as a partner.
Maruyama:
The reason why we are able to carry out this project is that we have a large budget as a social contribution project of the Public Interest Incorporated Foundation JKA, and we are able to use the funds.Funds for social contribution projects are part of the sales proceeds from bicycle and auto racing, and are used to support activities that address social issues.
The Telerobo School Life Participation Service, which was adopted as one of JKA's social contribution projects, is directly entrusted to the New Media Development Association, and iPresence is a subcontractor. Starting in 2020, we continue every year with the same group.
The New Media Development Association is an organization that advocates the dissemination of new technology, and the first president is Konosuke Matsushita, the founder of Panasonic.
Joint project between iPresence and the New Media Development Association Introduction article
School life with avatar from hospital room (jstories.media)
Rikki:
I see.So, is it correct to assume that iPresence alone did not realize this business of actually connecting hospitals and schools?
Maruyama:
I agree.I think it would have been difficult for us to realize this on our own, as it would inevitably require money to prepare the equipment and communication environment through repeated demonstration experiments and introductions to gain understanding.
Rikki:
Of course, there are some financial difficulties as well.
It was great to have such a good partner in this business.
Maruyama:
I agree.
Also, I heard that Christophers, the representative of iPresence, originally had a desire to "use Telerobo to support children who are sick or unable to go to school for various reasons."
So, I believe that the business didn't start because it just happened, but because it matched Christopher's thoughts.
Rikki:
Since there was such a philosophy from the beginning, it means that we have been able to deliver services to schools and medical sites in this way.
Voices of students and related parties after the introduction of Telerobo│Good things about the introduction
Rikki:
Now for the next question.
After the introduction of Telerobo, what kind of feedback have you heard from students who have not been able to take classes remotely or who have found conventional online classes inconvenient?
Please let me know if you have any voices from the guardians or hospital staff.
Maruyama:
Yes.
As for students, everyone who used Telerobo says that they have the right to operate, or ``I have the right to decide,'' and ``It's good to be able to see the places I want to see.''
Since the start of online class delivery, the teachers have been doing their best to place their PCs in a place where they can see the entire blackboard, but sometimes it's a little off from there, or they hear something and suddenly turn to the side, You can't do things that are natural in real life with a PC installed.
I hear that kubi can do this without bothering the other party.
In the beginning, they may say things like, "I want to see this one," or "Move it a little," but gradually they become more considerate of the other person and become passive, like, "I'm fine with this!" I think it's a good thing to be able to move it like moving my own eyes.
In the last year's demonstration experiment, there were several cases where children who had been absent for a long period of time used it before returning to school. I've heard that by keeping it connected, I was able to be positive when I returned to school.
It seems that children who have been absent from school for a long time tend to not attend school after returning to school, so I think I was able to provide mental support for that.
Also, I heard a good story from a hospital official that during the hospitalization period, the side effects of the medicine disrupted the rhythm of life.It seems that there are many children who wake up in the middle of the night in a drowsy state and can't get up in the morning. He said that it was great because he was able to do the rhythm of his life only at that time.
Parents themselves are very worried about the lack of contact with the school, so it is very reassuring to be able to see their children interacting with the classroom from their iPads through Telerobo. That's right.
For elementary school children, you can grasp the progress of the lesson, such as "I wonder what the classroom looks like" or "I'm doing hiragana in class".If you're a junior high school student, you might be relieved to see your friend's chat comment and laugh at it during break time, and think, "Oh, I'm doing a good job communicating with my friend." listen to the story
So I thought that the school would be conveyed to the guardians, or maybe they could "see" it.
Rikki:
You can chat and you can see the screen on the other side.Parents can also see the connections between their children's friends that they can't usually see because of Telerobo.
Maruyama:
I agree.In particular, if a child is hospitalized in the sixth grade of the upper grades of elementary school and continues to go to junior high school, parents may be worried about what kind of place it is because they have never been to junior high school. I hear you're happy to be able to catch a glimpse of what it's like.
I said earlier that there are a lot of characters, but I think it has a good effect on everyone because not only the students but also the people involved are involved.
Rikki:
It was great to hear the real voices of people who use Telerobo and people involved.
What are your negative opinions about Telerobo being installed? │ Acceptance of students was quick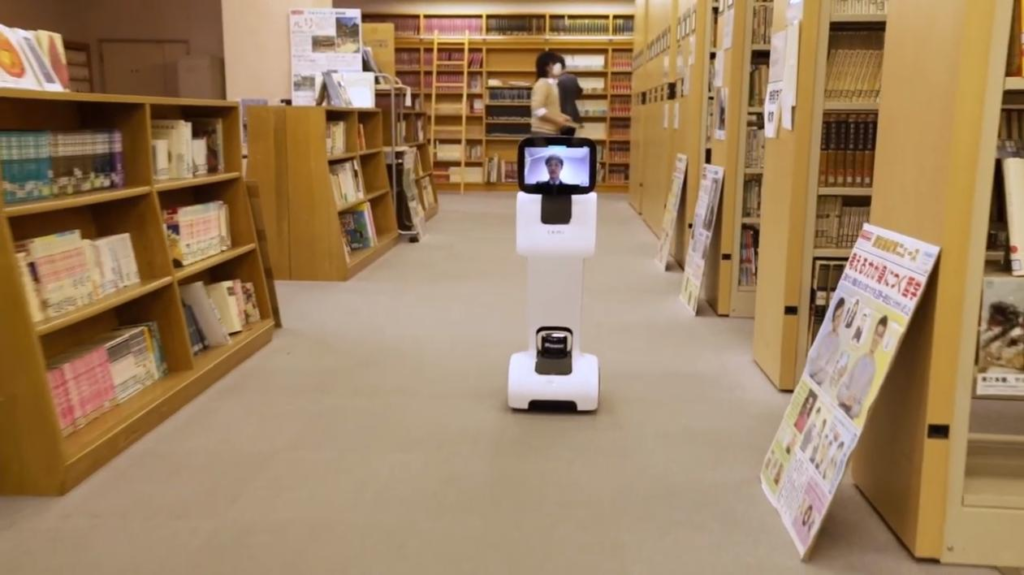 Rikki:
I'm sure there are many good voices, but isn't it confusing for those around you when Telerobo suddenly enters the scene?Don't you have students who feel uncomfortable?
Maruyama:
It's very difficult to introduce it, but once it's in, we surprisingly don't feel any negative opinions or effects.
At first, people tend to think of it as a robot, but when it's actually installed, I think it's accepted as "something that normally exists there."
Even if the teacher says "I wonder if it's okay" at first, when the operation starts, they understand that if you charge it properly at night and leave it in the student's seat in the morning, it will work out somehow, so it seems to be going well I think
In fact, the students are really accepting of me, and I think that they have developed a caring attitude, such as when I have a good friend who is a junior high and high school student, and he carries his kubi with him when he travels.
Rikki:
It seems that today's students are tolerant and quick to accept things like robots and digital technology.I feel that it is different from the feeling of a while ago.
Maruyama:
Yes, children are early.Both the user side and the receiving side will accept it.
Rikki:
In addition, everyone helps each other by having sickly children participate in classes via Telerobo.I think that it is also useful for the growth of the mind, such as "cultivating morality".
Maruyama:
I think so, too.
What iPresence can do for students who are waiting for support | Let them know first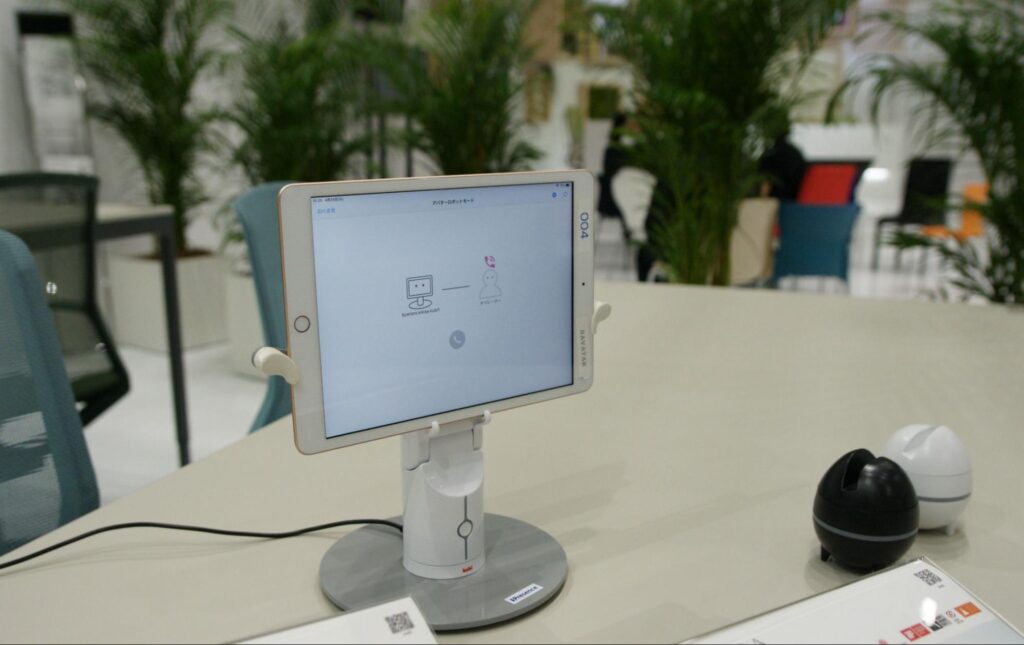 Rikki:
However, the number of schools that have introduced the system is limited, so I think there are many students who are waiting for support.What can iPresence do and want to do for all students who cannot receive education in the classroom?
Maruyama:
First of all, I want you to know that there is such a means.
I think it's important to let people who need it know about it.
Thankfully, the usage record is increasing, but I think it's important to let people know that there is such a means for children who really need it, because it is probably not reached.
Rikki:
First of all, it means that it is well known.Certainly there must be people involved in schools and hospitals who don't even know that Telerobo is actually in operation, or that such a telerobo machine exists.First of all, it is important to transmit information and touch the eyes and ears of many people.
Is it correct to think that iPresence has a system in place that allows it to be widely known and implemented immediately after it is actually requested?
Maruyama:
To be honest, it's not ready yet, and that's another issue.
I think it's very important to be able to provide it immediately if there is a child in the hospital.
In particular, families with children who are fighting illnesses are spending a lot of money on medical treatment and transportation expenses for family visits. I think it would be nice if each municipality recognized this kind of learning method and owned the equipment.
Rikki:
The sense of speed will vary depending on the municipality.
I don't think it makes much sense if the introduction ends up being a few years later when you want it now.
Maruyama:
Well, it makes no sense at all.
Because you will not be able to provide it to the child.
Rikki:
If the introduction speed is slow, there will inevitably be children who will miss the opportunity to interact with their classmates because they cannot use the equipment.
I think that just knowing about it will change the speed of introduction, so I will do my best in publicity and publicity activities as a writer for iPresence.
Maruyama:
thank you.Please start a grassroots movement.
A message to those who are considering introducing Telerobo in schools and hospitals│Try it first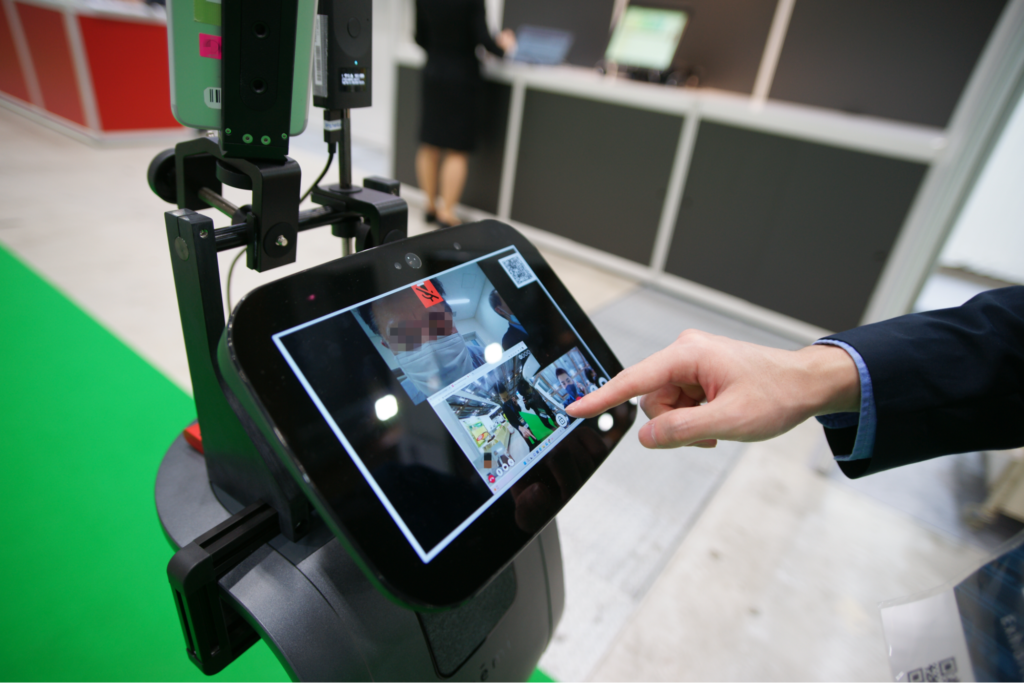 Rikki:
Lastly, please give a message to those who are considering introducing telerobo in schools and hospitals.
Maruyama:
First of all, I would like to say, "Please try using it anyway" without thinking about this.
At first, there are stories like "How about that?", "How about this?" I hope you can understand how good it is.
That said, I think it would be really difficult for individuals or schools to arrange for it, so I would ask local governments to own a few.Also, as a social contribution project, I hope that there will be sponsor companies that will support the ownership of equipment and financial support for promoting the introduction and introduction of equipment.
Rikki:
I see, first of all, try using it without thinking about it.
Remote operation experience is accepted at any time.Will there be any charges for that?
Maruyama:
Online experience is possible.There is no charge and you can try it for free.
Rikki:
So if you are interested, it is easy to consult with iPresence.
As the Telerobo School Life Participation Service becomes more widely known and the number of organizations and companies that support it increases, I believe that more children will be able to help.
Telerobo School Life Participation Service Solution is Not Only for Sick Children│It Has the Potential to Expand Further
Rikki:
I am also involved in school as a parent, so I sometimes face the problems of modern education and children's minds.There are children who are not sick but have invisible problems, such as "I can't go to school for some reason" or "I want to take classes but I can't go to the classroom."
I think that this project can be a way to help such children.
Maruyama:
There are also cases of introduction to such children, such as high school students who want to go but can't go to school, or who want to go to classroom but can only go to the infirmary.When I talked to the teacher at that high school, it seems that the target student was able to go to the classroom normally from the next year after taking the class remotely.
In fact, there are more children who cannot go to school for some reason than sick children, and this has become a social problem.I believe that this single success story will expand the range of ways in which telerobots can be used in schools.
Rikki:
It would be great if telerobots became more popular so that they could help children in search of help, but I don't think it will be easy to do so because there are many obstacles in Japanese school education.There is also the problem that teachers still want students to come to their classrooms and schools cannot afford expensive equipment for some students.
iPads and PCs have been distributed to elementary and junior high school students, but the current situation is that they are not being used efficiently in educational settings.
Maruyama:
It's good that there are a variety of learning methods, and if it's a one-way class in the future, isn't it okay to use YouTube instead of a teacher?Children can learn repeatedly.
Because it's a school, what you can do is communicate with your friends in an interactive place, and interact with each other.I think that's the value of going to school, and I think that's what Telerobo can do.
It would be nice to be able to see the blackboard, but I think the point is to be able to experience the space properly and interact interactively.
Recently, I thought about something when I used kubi to support the last athletic meet of a child who had been hospitalized for a long time, but after all, the child's place is not the hospital, but the school.
I was transferred to a hospital class because I was hospitalized, and I'm not registered at that school, but I felt that I was happy to see him and his friends by connecting with kubi.
Telerobo School is about "connecting", but I felt that it was about protecting a place for children who couldn't go to school.
Rikki:
By seeing such heartwarming scenes, you can feel the social significance of this service.
I would like to continue to deliver the telerobo school participation service that connects people and people and spaces to many people and places.
Thank you for the interview today.
Maruyama:
Thank you.
If you would like to experience telepresence avatar robot remote controlClick here(Please contact us after selecting the desired remote control experience from the inquiry form.)
[Author profile]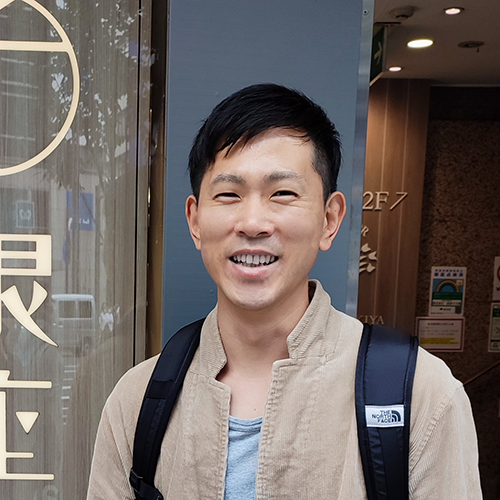 iPresence Writer: Rikki
After introducing Telerobo "Telepii" on his own blog, he has a connection with iPresence.
Became a writer for iPresence, empathizing with solutions that deliver a remote experience of "just being there" through robot and software development. (Also serves as cameraman)
Web Writer & Photographer / Father of 3 Children / Quiet Country Life in a Hot Spring Town