We exhibited a telepresence avatar robot at the Kobe Village of Happiness Welfare and Health Fair!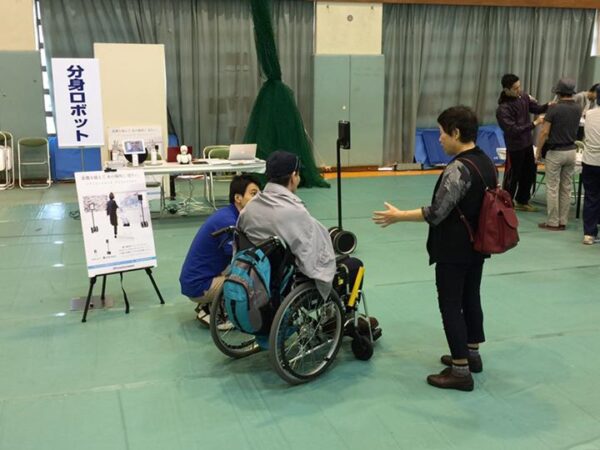 Yesterday, we exhibited 3 types of avatar robots at the welfare and health fair of Kobe Shiawase no Mura.
More people than I expected came, and I was able to talk with various people of all ages.
Wheelchair users go to various places on their behalf, deaf speakers remotely gesture on their behalf, and people who are cared for by their parents regularly see their faces. Through visual communication, a physically handicapped child was interested in how to go to a new school.
I would like to thank Kobe City for inviting me to participate in this very meaningful event.