The origin and meaning of the "iPresence" company name and logo, and the thoughts behind them
Hello everyone.
I'm Fujimoto, in charge of marketing at iPresence LLC.
This time"iPresence"ofOrigin, Meaning, Thoughts Incorporated in the LogoWe will deliver the contents of the interview with the representative Christophers.
The overwhelming passion that overflowed with so many words made me feel like I was about to get burned.
-Please tell us the origin and meaning of "iPresence"-
Fujimoto:
Thank you for your time today!thank you!
Chris:
Thank you!thank you!
Fujimoto:
We'll get started right away. Origin of iPresencewhat is
Chris:
Oh, it's going from there!
Fujimoto:
Yes, let's go step by step!
Chris:
understood!
Even before the company was foundedcan communicate remotelyI thought it would be nice.
While thinking about that, when I was thinking that I wanted to start my own business,Double telepresence avatar robotand said, "Oh,Communication in the future will turn into solutions that can exist in remote locationsI guess, it's actually changing." I felt.
Fujimoto:
iPresence was established in 2014, but you've been thinking about that for a long time...!Amazing cutting edge...!
Chris:
That's right.that timeA solution that can exist in remote locations<Telepresence> was said, but <remote presence> I made up the word.
Fujimoto:
picture? (laughs) Did you make it?Did you make it?! Words?!
Chris:
Yes (laughs) I made it (laughs)
Remote = Remote location, Presence = Existence (possible)So it's easier to understand than telepresence, right?
Fujimoto:
Oh...!It sure is easy to understand! (laughs) The idea of ​​creating words is amazing!
Chris:
(laughs) I did.
So, it was good that we decided to start a company that provides telerobo and related solutions in earnest, but we weren't sure what to name the company.
Fujimoto:
Oh, finally!
Chris:
Yes, in the bath,What is iPresence?I thought.
Fujimoto:
In the bath...!It's interesting (laughs)
I meanIt was "iPresence" from the beginningThat's right.
Why did you come up with that line of words?
Chris:
Hmm.Somehow it came out. (laughs) And Apple products also have an "i", right?
People might say that I'm imitating Apple, but I thought it was okay and decided.
Fujimoto:
I see…
Chris:
In addition, Apple's "i" is an acronym for Internet, Individual, Instruct, Inform, Inspire, etc., which were cutting-edge concepts at the time. It seems that it is
Fujimoto:
Hum.
Chris:
iPresenceof"i"teeth"(I.e.It's an "i" that means "."i can exist"is what it means.
Fujimoto:
Oh, it means something different.
Chris:
yes.andInnovationalso includesimaginary numberDo you understand?
It's the i used in mathematical formulas.
Fujimoto:
Um...?
Chris:
There is a formula that calculates the root of -1 with i, and I think that imaginary numbers are Japanese.
Fujimoto:
Ah, I vaguely recognize it... but I was bad at math, so I only vaguely remember it.
Chris:
In Englishimaginary....Exists but not provenAnd,imagineThat's what it means.
There is no root of -1, but it can be expressed as an expression.
Fujimoto:
Yes Yes.
Chris:
That's what i represents.That's why imaginary numbers are said to be imaginary numbers overseas.
Fujimoto:
I see!That's what it means!
Chris:
That's right.Also, as I said earlier, in the sense of imagining,A company that can imagine something new, something that may not exist now"Including"i" was given a characteristic.
Fujimoto:
Oh... I was honestly surprised that it had a deeper meaning than I expected.
Chris:
(laughs) It's surprisingly deep.
At another time, I was talking to another person about the meaning of iPresence, and Mr. Ota (the technical manager of iPresence), who was sitting next to me, said, "I means imaginary number. I was told.
Surprisingly, it's a fact that not many people know (laughs).
Fujimoto:
(laughs) Right.I'm glad I got to know him this time.
SoThe iPresence logo also features an "i"What is it?
Chris:
That's right!
Fujimoto:
continue if you don't mindOrigin of iPre-kun (the image character of iPresence) and the logoI want you to tell me too.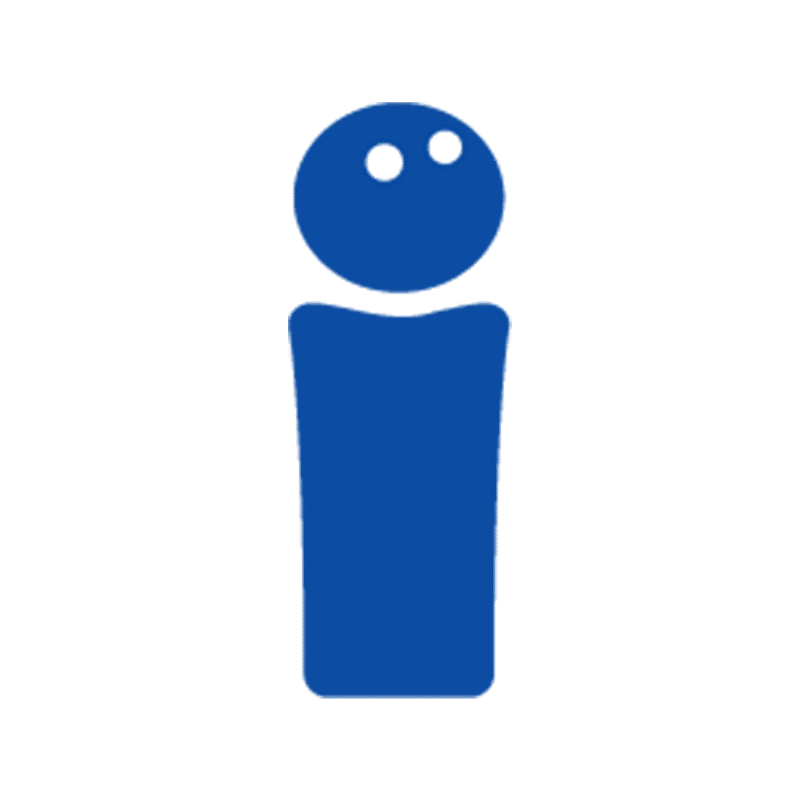 Chris:
That's right.I just wanted a simple logo.I don't know.
for example"MiffyThere is a character that says, "You know what I mean?"
Fujimoto:
Yeah yeah I get it.Simple, isn't it?But it's very popular.
Chris:
That's right.Miffy looks expressionless, but her appearance changes depending on the viewer's emotions and state at the time.That's what they say.
Fujimoto:
yeah…?Ah, I see.
Chris:
right.It's simple, but isn't it interesting how things change like that?
Fujimoto : Yeah yeah!
Chris:
SoIs the "i" in iPresence a human or a robot?I thought it would be interesting to include the meaning ofput a face on the "i"That's right.
Fujimoto:
Huh!That's how it goes from Miffy.Great idea.
Chris:
(laughs) Solooking to the top rightis not it.
Fujimoto:
Yes.
Chris:
This also makes sense.
Fujimoto:
law.Doesn't that mean you're looking towards the future?
Chris:
oh yeah.Like that "Things are getting better and better"And,"always looking to the futureWhile there is a meaning such as "The imaginary number is looking at the future" is also included.
Fujimoto:
Oooh!That's right...!It's so cool!
Chris:
(laughs) I thought it would be nice, and it turned out like this.
I'm pretty particular about it.eye angleAnd.What angle should be set so that it looks like you are looking ahead?Or maybe it feels good.
I've tried a lot of things and it's how I feel now.
Fujimoto:
Haa, the more I listen to it, the deeper and more interesting it becomes.There are many stories that you don't know.It's fun to hear stories like this.
Chris:
It's funny, is not it?
Fujimoto:
yes!Thank you very much for talking with us!
Chris:
Thank you!