From 12/1 to 12/5, FabCafe Kyoto is holding an event where you can experience remote communication with [moving phone telepy, temi, kubi, and Double]!
Good morning everyone!
My name is Ikegawa from iPresence.
The first day of "iPresence week" at FabCafe Kyoto has ended successfully!Yesterday and today, I'm in charge, and I'm visiting FabCafe Kyoto all day.
We gave a remote communication experience demonstration using a telepresence robot to people who came to the cafe.
https://www.youtube.com/embed/b9TkU-XOCNQ
Thankfully, everyone was very interested, and I was able to sense once again that the public's interest and demand are increasing!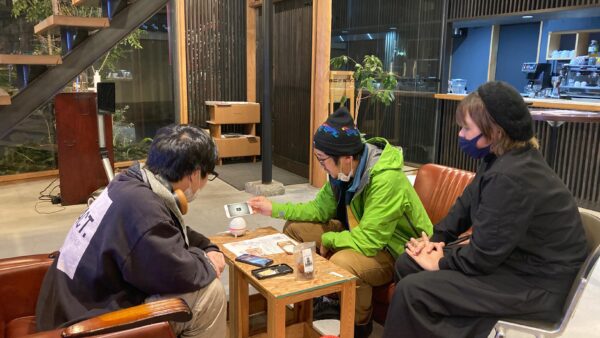 In addition, we will also have a talk session tomorrow, the 3rd (Thursday), and I have a feeling that it will be a valuable talk with lots of deep discussions that will lead to various social issues from the perspective of remote communication, so please look forward to it. !
Click here to apply →https://201203eggparty.peatix.com
We look forward to speaking with you!
=iPresence week=
Date: 12/1-12/5 9:00-18:00
Venue: FabCafe Kyoto
Address: 554 Motoshiogama-cho, Shimogyo-ku, Kyoto-shi
Admission: Free
=Talk session details=
Date: 12/3 18:30-20:00
Admission: Free
Holding method: YouTube live distribution
 Click here to apply →https://201203eggparty.peatix.com
*For those who have applied for participation, we will inform you of the URL on the day of the event.