Business overview of iPresence, an advanced remote communication company utilizing avatar robots and telepresence robots
iPresence develops and handles avatar robots and telepresence robots, but there aren't many opportunities to learn about the company and its business.
Please take a look at the end, as it introduces what kind of initiatives they are doing in the field of remote remote communication, as well as the company's concept of "TaaS" in an easy-to-understand manner.
What kind of company is iPresence?

iPresence is a venture company headquartered in Kobe City, which started in 2014.
"Remote Presence" (Able to be present at a distance)Specialized inhardwareとsoftware OfDevelopment and provisiondoing.
Representative Christophers Chris Francis, who has roots in the UK and Japan, is working on the global expansion of iPresence by traveling both domestically and internationally.
【Corporate philosophy】
・Social progress and self-fulfillment of customers and employees through the spread of a better communication culture
・Contribution to the manufacturing industry in Japan

Development of telerobo applications and telerobo hardware

iPresence OfJewelry businessone of thetelerobo appIn-housedevelopment of,Tele Robo Hard Of生産.
We provide products with high usability, such as applications that allow you to seamlessly move and operate different types of tele robots.
It is also a manufacturer that develops telerobo hardware,Moving telephone telepy (Telepii)" was successfully mass-produced.
iPresence is a company that realizes both hardware and software development related to remote presence.

Sales, rental, and leasing of Telerobo

iPresence imports and domestically purchases Telerobo,Sales, rental, leasing businessI am doing.
These are the 7 main types.
・temi
・Double3
・Ohmni
・kubi
・Keigan HATO
・Ori Hime
・Moving telephony (Telepii)
The strength of iPresence is that it can handle such a wide range of telerobots at the same time.
In addition to selling, each customer'sRequest,problemsSuitable foroffer a service,SupportI will do it.
What is iPresence's "TaaS"?

TaaSWhat is "Teleportation as a Service" is an abbreviation forReal,telerobo,virtualTheFree teleport mechanism,Way of thinkingThat's what I mean.
Until now, applications were required for Telerobo alone, and seamless switching between Telerobo was not possible.
iPresence is developing a solution that allows you to move telerobots of different models and digital twins (virtual space) with a single application.
TaaS is an infrastructure design for a digital society, looking ahead to the not-too-distant future when telerobots will flood society and the Metaverse will continue to develop.

This article also introduces TaaS.
https://ipresence.jp/blog_taas_teleportation/
What is an avatar robot/telepresence robot handled by iPresence?
>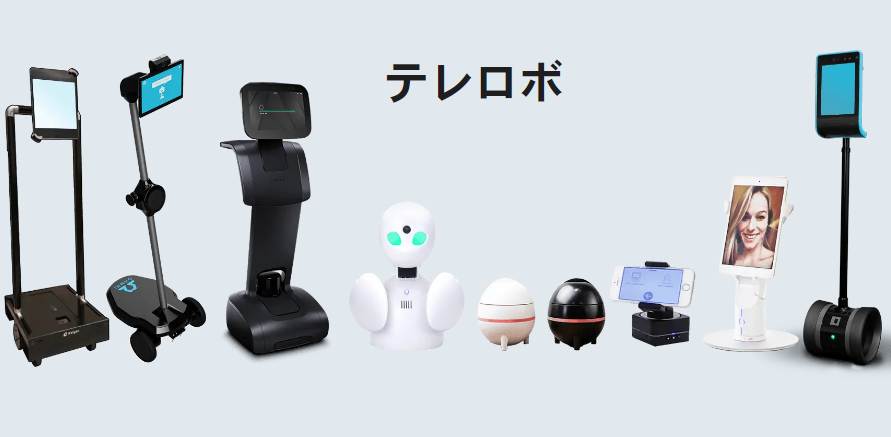 As a generic term for avatar robots and telepresence robots, iPresence calls them telepresence avatar robots (hereafter, telerobo).
There are work-oriented robots that can work in factories and communication-oriented robots, but iPresence handles the latter.Telepresence.

First of all, what is Telerobo?
teleroboIsVideo chat×Remote control×Robot bodyconsists of elements ofvideophone robotThat's what I mean.
[Concept of Telerobo]
through the interneteasilyRemote controlとcamera conference-Conversation voicecan exchangeA videophone robot that can be moved from a distance
The three basic functions of Telerobo are"I can speak" "I can hear" "I can move freely"about it.
Of course, an important element of Telerobo is that anyone can easily operate it from their usual PC.
Was Telerobo an evolution of the telephone?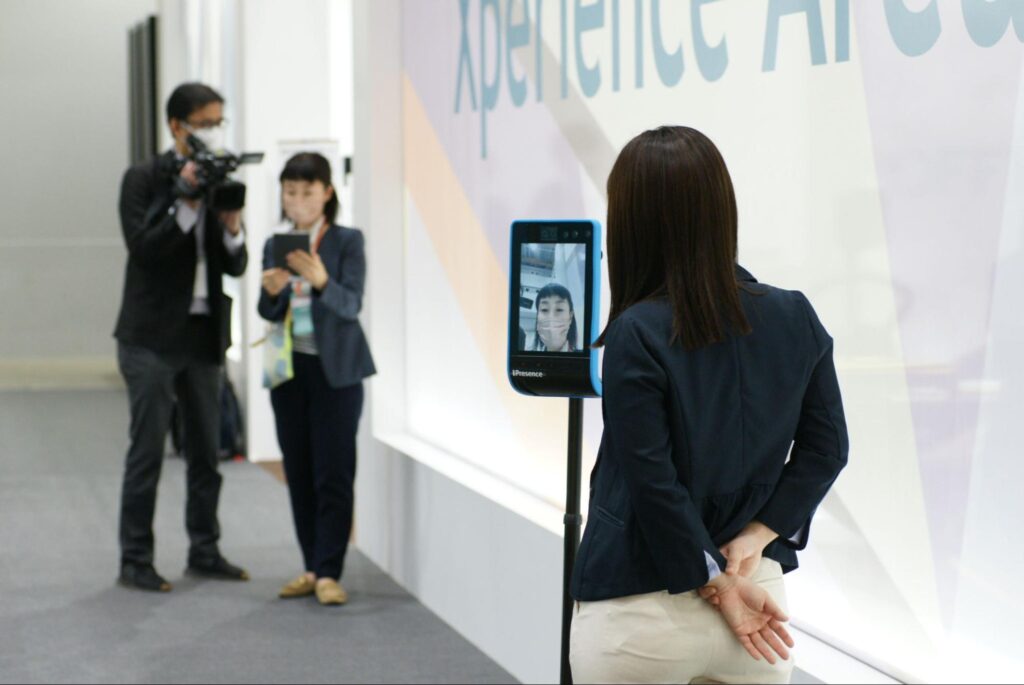 We believe that telepresence avatar robots (Tele Robo), which have brought about innovation with advanced technology, have evolved with the times.
Invented in the 19th century, the telephone has evolved with the times to enable video conferencing and document sharing.Tele Robo can move even more freely.
Telephones that were only for voice exchange are nowYou can experience "being there without being there"It's evolved so far.
[Conclusion] Remote presence enabled by iPresence in TaaS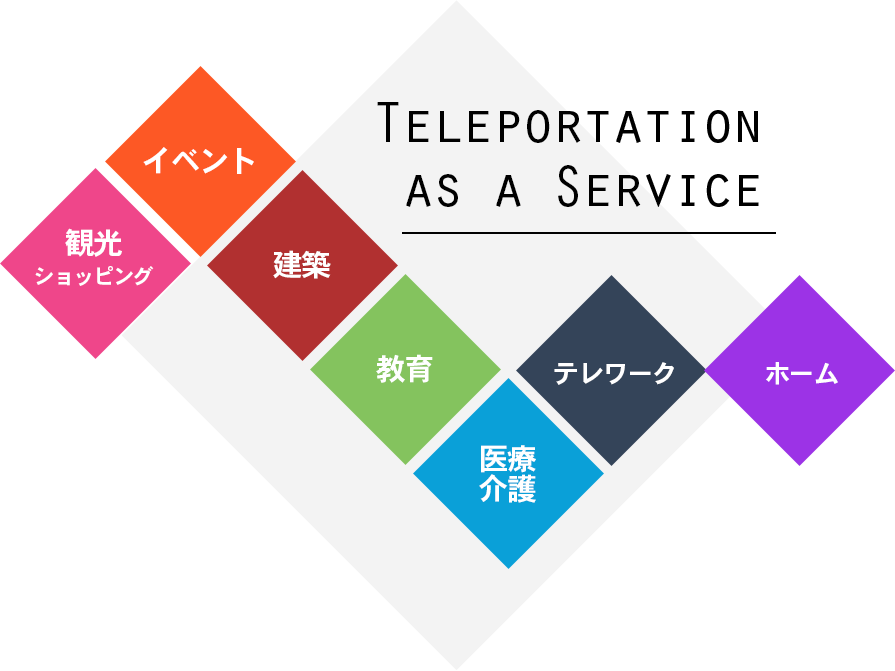 The concept and technology of Teleportation as a Service (TaaS) will find wide application in various industries and lifestyles.
Telerobo is an evolution of the telephone, so it will be distributed everywhere where there are smartphones and internet connections.
iPresence applications connect all kinds of devices and spaces, enabling smooth movement between the digital and the real world.And with TaaS, remote presence will be used everywhere, including business, private, events, and medical care.
Based on the concept of TaaS since 2014, iPresence, which has built the telerobot business and the infrastructure of the digital society, will continue to lead the remote communication industry, so please look forward to it.