Telerobo Double3 Remote Wedding Participation|Friends Participate in Weddings Remotely!Newly available for rent from XNUMX day! [~T-sama's wedding~]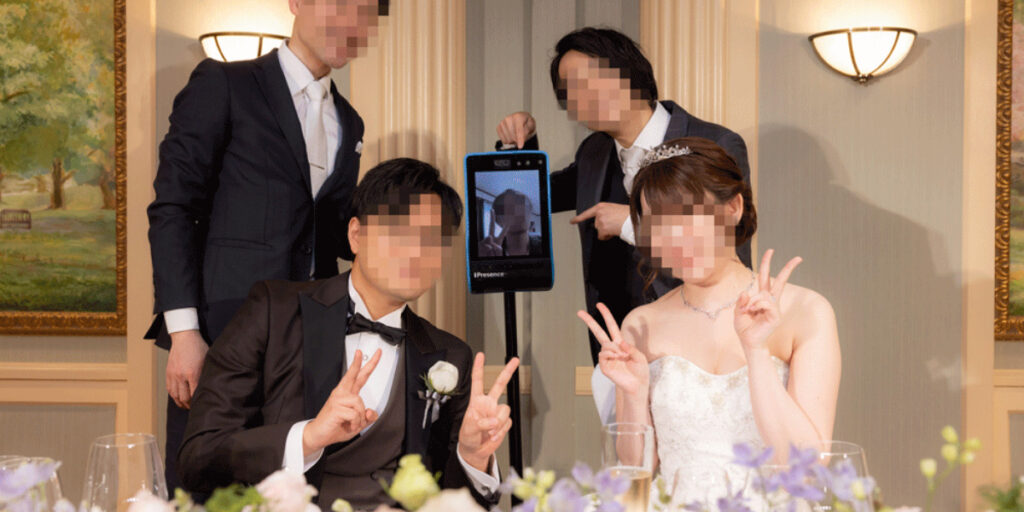 I want to invite my dear friend to the wedding, but it is difficult for me to come to the venue on the day due to my friend's work.Mr. T, who was looking for a way to get his friend to participate in the wedding remotely, found out about the iPresence website while researching, and asked if he would like to rent a telepresence avatar robot (commonly known as telerobo). .This time, we will introduce a rental example for a wedding.
Free to roam the venue

Rent a telepresence avatar robot Double3 and get a good reception at your wedding!
Telerobo "Double3" is a robot that can communicate from a distance with video and voice.Participants can freely move around the venue, talk and communicate with other participants at the wedding venue as if teleported to Double 3 at the wedding venue.This time, we rented Double3, which can adjust the height.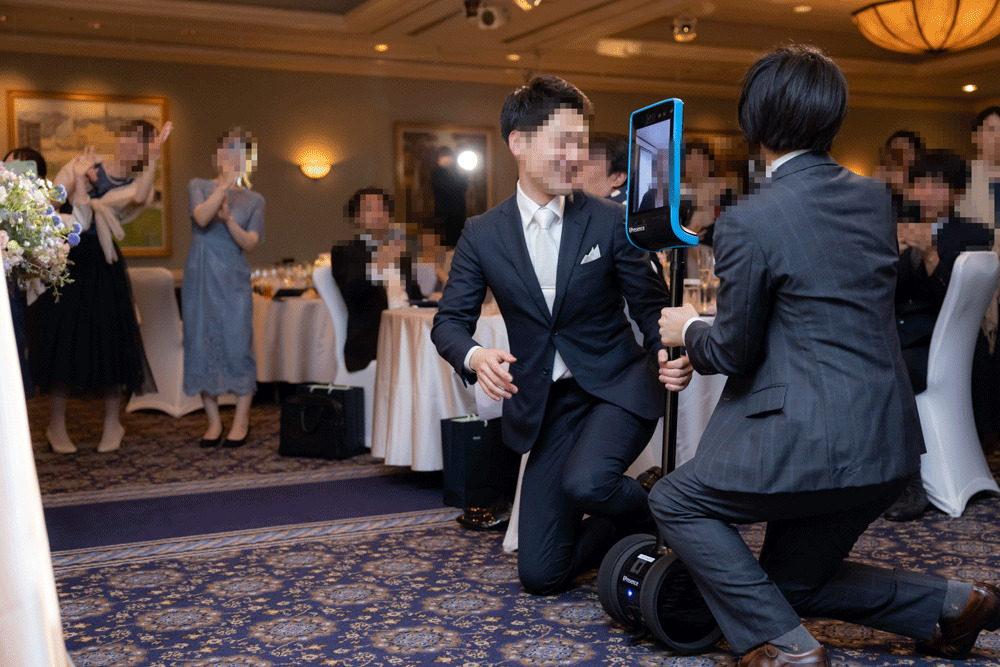 Double3
Rental for 1 days and 2 night, set up at the wedding venue on the day
Telerobo is packed in a sturdy box and can be sent by regular courier.This time, we sent it in advance to the hotel attached to the venue where T-sama's wedding was held, and received it. The iPresence sales staff explained the operation method to the customer via video chat, and they opened the package in advance and checked the operation.
It's finally time for the wedding, a photo shoot with the friends on the Double3 screen!
Telerobo Double3 has a screen the size of a person's face, so you can take a commemorative photo as if there were people there.In addition, the Double3 can be adjusted in height from 120cm to 150cm, so the operator can easily adjust the height according to the scene.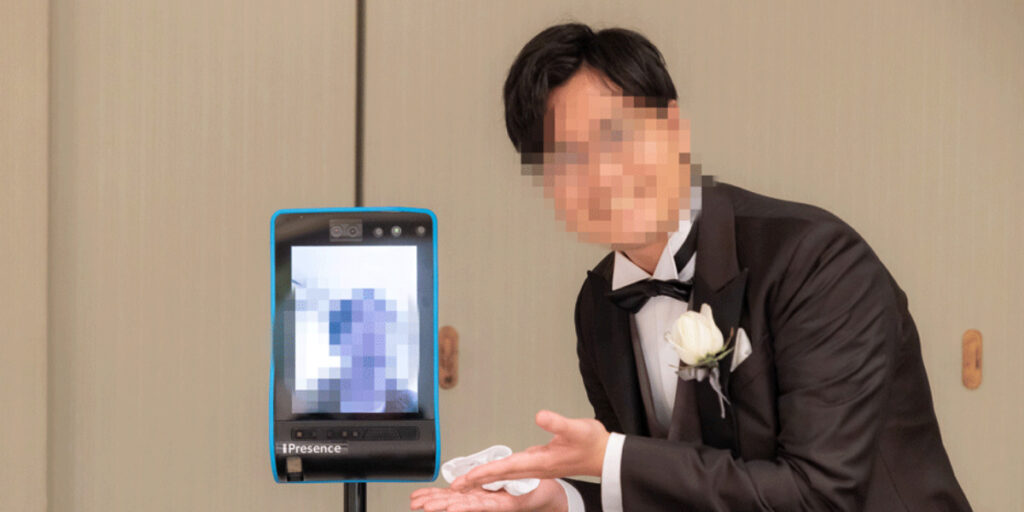 Not only video but also two-way audio is delivered, so you can take pictures while talking with your friends.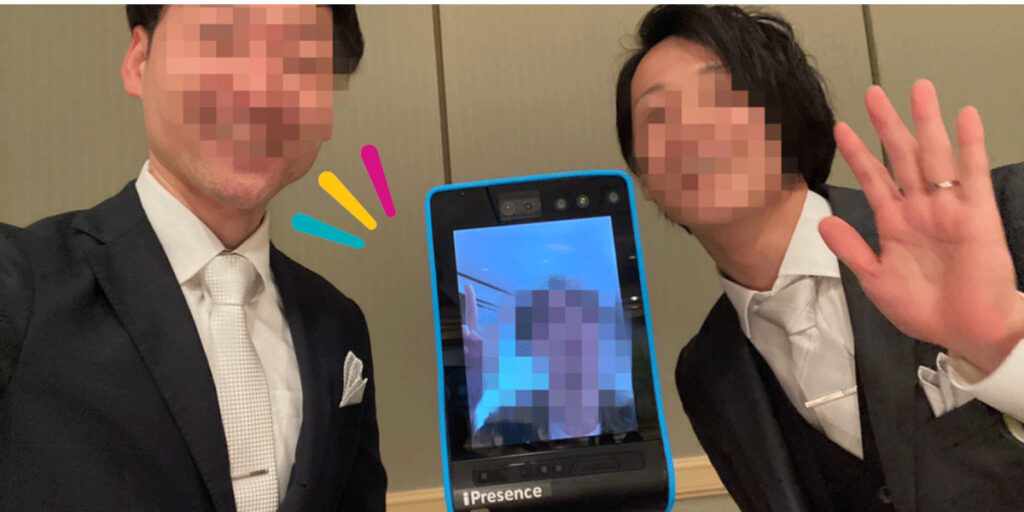 Remote participants moved to the front of the important cake cutting scene and watched it side by side with other friends. Later, Mr. T said, "It seemed that the remote participants also enjoyed participating."Once again, congratulations on your marriage! !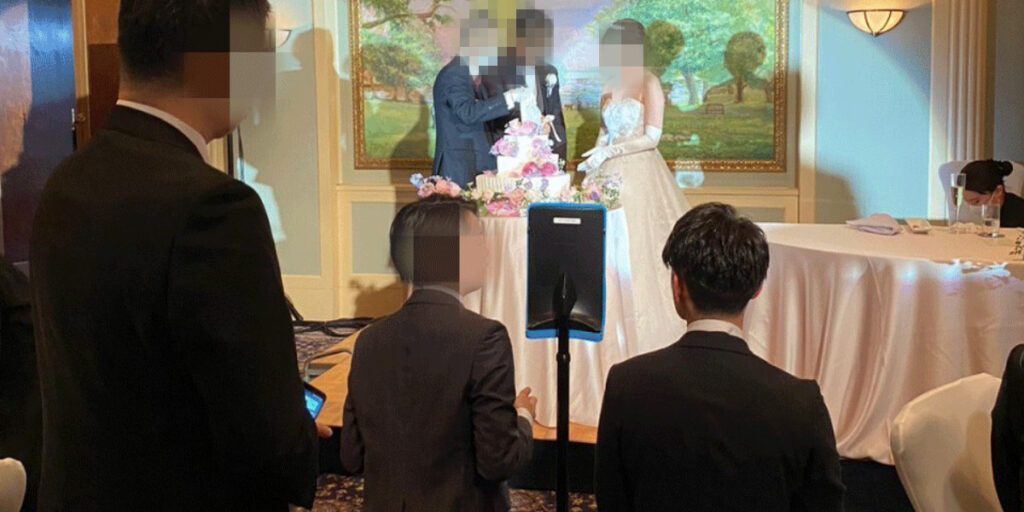 Until now, we have been accepting telerobo rental plans starting from a one-week plan.1 day rental price plan (XNUMX night XNUMX days)was newly created.Please feel free to contact us if you are interested in remotely participating in a wedding or telerobo rental!